Turn Your Downtown Into a Destination Residents Want to Visit
11 Jul 2022
News, Quality of Life, Tourism
Turning your downtown into a destination is a strategy that can help retain current residents and attract new ones. "We see rural communities struggle to retain their youth after graduation. Creating a thriving downtown area is one way to encourage them to stay. It creates a sense of place and community gathering spot they will want to be part of," said Bethany Quinn, VP of Strategy for Golden Shovel Agency. The same holds for entrepreneurs, remote workers, young families, and retirees. Everyone wants to feel connected to their community, and the downtown area is an excellent place to start.
Downtowns Strategies
Golden Shovel Agency has worked with communities throughout the country that have invested in their downtown and used creative ideas to build a strong sense of place that residents want to be a part of and tourists want to visit.
#1 Seguin Main Street Became a Regional Destination Through Investment & Collaboration
Since 1996, $45 million has been reinvested in Downtown Seguin through the city's involvement in the Texas Main Street Program. These investments have made it possible to restore and improve the historic buildings that give the city its charm. In addition, Seguin has several incentives to make it easier for businesses to invest in Downtown Seguin. This includes fix-it facade grants and the coordination of a Low-Interest Loan Program, Federal Tax Credits, and a Five-year Local Tax Abatement to encourage further investment. Kyle Kramm, Seguin Main Street & CVB Director/HPO said, "The facade grant … is flexible, allowing the applicant to easily find a project that will improve their building and improve downtown."
In addition to providing funding support, they host events throughout the year, some primarily for locals, like summer concerts in the park, while others, like the Food Truck Festival, draw tourists from throughout the region. To promote future growth, the city has undertaken the process of creating a new Downtown Master Plan. "We hope the public gets involved with the survey and the map because downtown belongs to the whole community," said Kramm, "And the only way for us to ensure the whole community feels welcome in downtown is to hear from everyone about their vision for what downtown will look like in 20 years."
#2 Entrepreneurs Champion Change In McAlester, Oklahoma
Residents and businesses lead some downtown transformations. In McAlester, Oklahoma, entrepreneurs like Kristen Lloyd wanted to be part of the community's growth and invested their time in civic projects and building their businesses. The owner of Common Roots explains, "We have an amazing Historic Downtown that makes shopping an experience. You don't get that everywhere. We have beautiful historic buildings that house fun, unique stores and restaurants." She continued, "We spearheaded the new streetscape downtown and helped get the area rezoned Commercial/Residential so building owners could rent out or live in their buildings." Her motivations are McAlester-driven. "I love to see positive changes in our community. I think everyone has that something that drives them, and for us, we love restoring things and helping others," said Lloyd.
Economic developers and community leaders can make it easier for entrepreneurs to get involved in civic projects and to have a say in what happens to the downtown area. Bring them into conversations surrounding zoning, improvements, events, and future plans. As business owners who are actively involved in the downtown, their insights and recommendations will be incredibly valuable for creating a vibrant place residents want to visit.
#3 Madelia Turned Disaster Into Opportunity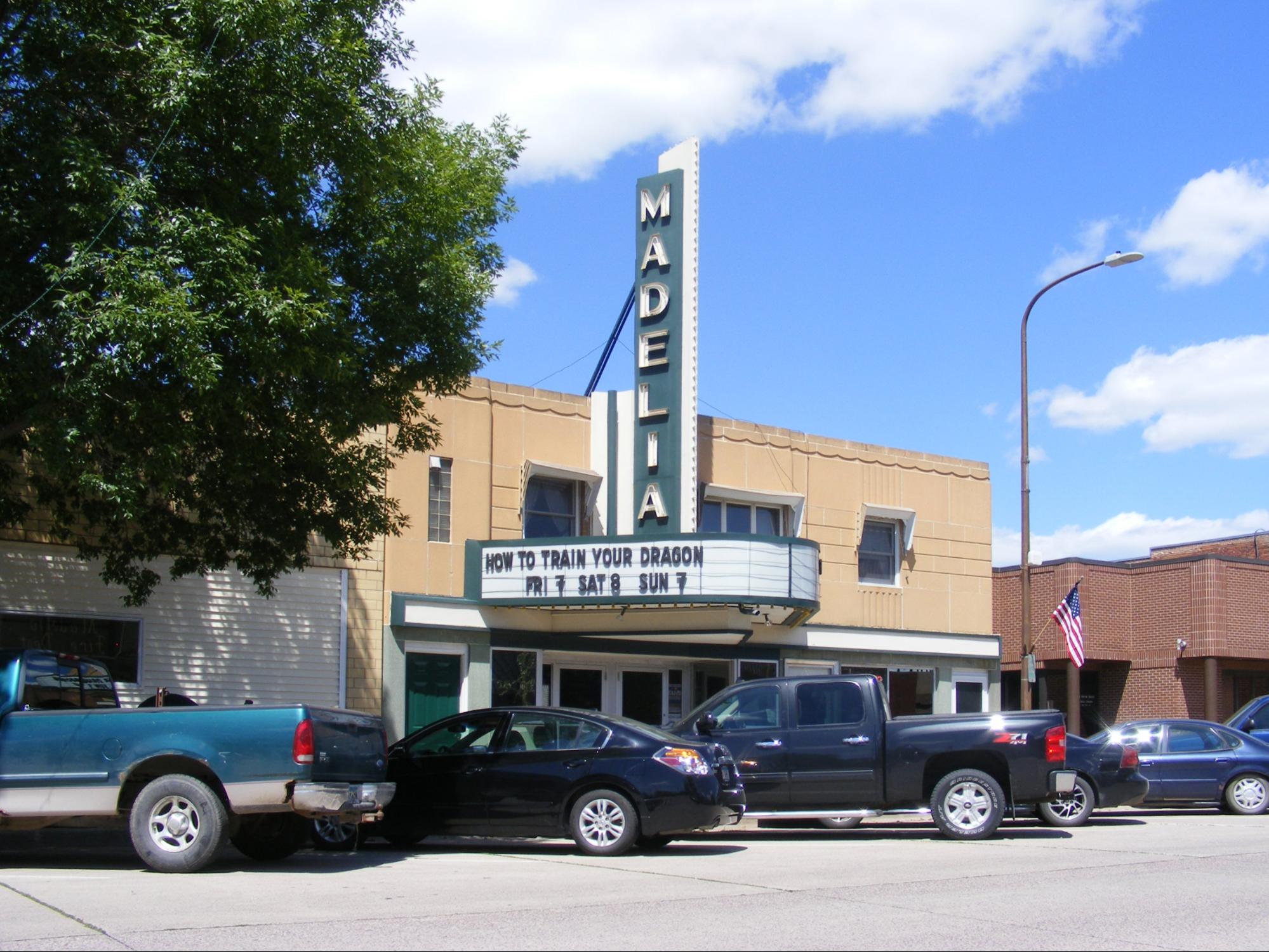 Madelia, Minnesota, suffered a horrific fire that wiped out much of their downtown. This could have resulted in long-term economic loss for a small rural community, with residents leaving to shop and dine in nearby, larger communities like Mankato. Instead, the community came together, secured funding, and rebuilt their downtown. "Madelia is a strong and resilient community. We rebuilt, and new businesses have opened since," said Brent Christensen of Madelia Area Redevelopment Corp.
Newer businesses include a brewery, wine bar, and retail shops. A classic theater has also been renovated and is now attracting visitors from throughout the region. "Madelia has become a destination for people who want an authentic downtown experience or want to be entertained in a unique way," said Christensen. Reinvesting in the community has paid off through job preservation, keeping retail and dining dollars within the community, and making it possible to attract residents. With the downtown rebuilt, young entrepreneurs have also opened their businesses in town rather than leaving for nearby communities - another win for Madelia.
#4 Palestine Promotes their Historic Downtown
If you have a historic downtown, promote downtown buildings as an investment opportunity. While Main Street businesses and events attract tourists and improve quality of life, an entire tourism market focuses on history. From historic trains and gardens to sites and programs dedicated to important figures (think George Washington's Mount Vernon), an investment in history can also be an investment in the future.
Palestine, Texas, uses an annual historic downtown property tour as one way to spur investment in their historic buildings - many of which have found new uses while maintaining their character and charm. Their annual tour is done in partnership with the Texas Historical Commission. The "Imagine the Possibilities" tour is part of their initiative to connect potential investors, entrepreneurs, developers, and residents with properties eligible for listing in the National Register of Historic Places. "Our previous tours have been wildly successful," said Mary Ann Admire, Palestine Main Street Coordinator. "In 2021, we had seven properties listed. Six have been purchased, and of those, five are now occupied."
Palestine has also developed a website portal that allows people to find information on historic places and activities downtown, along with suggestions for girls' weekends and fun trips.
Ways to Invest in Your Downtown
Below are just a few more ways to invest in your downtown and turn it into a destination for residents and tourists.
#1 Build outdoor gathering spaces
An outdoor town square can be a gathering place that brings the entire community together. A combination of grass to play on, benches to sit on, and play space for children allows for multiple generations to come together daily while also being a space for community events.
#2 Improve building exteriors for a cohesive and updated look
Facade grants are being offered by EDOs and Main Street organizations. These facade grants can be used to improve the exterior of buildings through painting, awnings, lighting, etc. Small business owners may not be able to improve their property on their own but are willing to invest with community support.
#3 Beautify the downtown
Working with a local architect to beautify the downtown will make it a more inviting place to visit. Falls City, Nebraska, built a median downtown and used it to place benches and flowers along their Main Street. Installing vintage light posts and hanging flower baskets can be another simple way to beautify the downtown and build a sense of character. Likewise, community signs at the entrance to the downtown can be inviting.
#4 Build in parking spaces
Residents may forgo the downtown in favor of a nearby strip mall if there isn't enough parking near stores and restaurants. If your community lacks parking spaces, consider purchasing lots or vacant buildings to create a surface-level lot or parking garage. Communities like Annapolis offer free trolleys from parking garages to downtown areas to make it easier to get around once parked.
#5 Design with multiple generations in mind
Consider how people, young and old, are likely to interact with each other and downtown spaces. For example, are there certain stores or restaurants that are destinations for seniors? If so, make at least one parking space in front of that location handicap-only and ensure a ramp for wheelchair access to the sidewalk. If teenagers visit an ice cream shop after school or games, place bike racks in front of that location so they can get there easily. If young families are coming downtown for events, ensure a safe space for children to play. If you don't have access to green space, build a low fence around an empty lot and place benches and play equipment inside of it. More people will find it convenient to visit your downtown by creating spaces for varying ages and abilities.
#6 Solve any accessibility issues
Review your downtown from the issue of accessibility to make sure that unnecessary barriers are removed. For example, there should be ramps up to sidewalks to allow wheelchair access. Sidewalks should be smoothed out, so people with balance issues are less likely to fall. Lighting should be sufficient to allow people to walk around at night easily. Having someone specializing in accessibility walk your downtown and make recommendations is a best practice for ensuring that everyone in the community has equal access.
Raise Money for Your Downtown Project
State historical organizations, Main Street programs, and federal grants can all be used to improve the downtown. Still, many of their grant programs are limited in scope and will only allow certain activities to be completed. To achieve your goals, you should consider a multi-year fundraising campaign involving all of your stakeholders. Convergent Nonprofit Solutions specializes in managing capital campaigns for economic development organizations to provide funding for downtown development initiatives and more.
Webinar: Strengthen Your Community's Competitive Potential By Improving Quality of Life
Download the Free Quality of Life Whitepaper
About the Author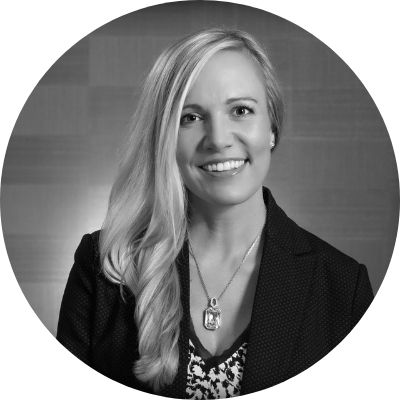 Bethany Quinn
Vice President of Strategy & Content Development
Connect with Bethany on LinkedIn
Bethany Quinn is the Vice President of Strategy and Content Development for Golden Shovel Agency. She lives in Maryland with her husband, seven children, and dog Sox. Having also lived on the West Coast and Midwest, Bethany appreciates the uniqueness of each community and enjoys creating strategies that will help them grow.