Attracting and Retaining Workers in Today's Challenging Market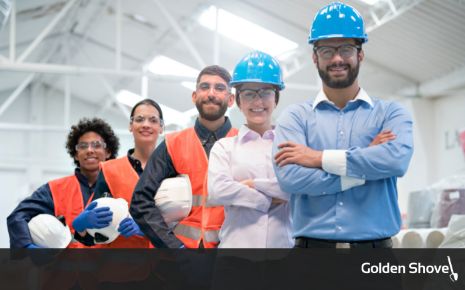 5 Jul 2022
News, Workforce
According to the U.S. Bureau of Labor Statistics, unemployment has fallen to pre-pandemic levels, but that doesn't mean the workforce is simply returning to normal. In March of 2022, a record 4.5 million Americans quit their jobs, leaving 1.9 job openings for every unemployed worker. According to the Institute of Supply Management, filling positions in the manufacturing industry is particularly challenging. According to a recent survey by CNBC, fifty-two percent of all small business owners report trouble finding workers. It's safe to say that for every employee who resigns, others are contemplating quitting.
Taking Steps to Help Businesses Attract and Retain Workers
In today's challenging market, economic development organizations must take urgent and aggressive steps to help businesses attract and retain workers. It's not just the current openings that community leaders should be addressing. It's the future talent pipeline as well.
Today's low unemployment and high inflation mean pay and benefits have to be more competitive than ever before. This demand for higher wages comes when businesses of all sizes are also squeezed by rising costs, rising interest rates, and supply chain issues.
Older workers are retiring, and their replacements, Millennials and Generation Z, have different expectations, needs, and priorities than previous generations. Job security alone doesn't compel them. They want opportunities for growth and good workplace culture with an inclusive atmosphere. They're sensitive to being treated fairly and consistently, and when they do things well, they expect to receive recognition.
These generations prioritize work/life balance much more than their predecessors. They want to live in a community with lifestyle amenities their parents' generation didn't demand. Many of them also have a decided preference for working from home. Employers who want to attract and retain skilled Millennials and Gen Z employees must create jobs that allow more flexibility and autonomy than their parents' traditional 9-5 jobs. Because today's workforce challenges are complex, it's best to assess and address them from every angle. Here are a few things to consider:
Existing Employers Need to Feel Supported by Their Economic Development Organizations
With today's low unemployment rates, many companies struggle to find available workers with the necessary skills. Any business struggling with a workforce shortage will feel added pressure if they're under the impression that their EDO's top priority is attracting new companies that will make the local labor market even thinner. Local employers are painfully aware that increasing worker competition drives labor costs up, leading to labor shortages. Therefore, EDOs need to sharpen their focus on attracting and developing a quality workforce. In addition, now is the time for economic developers to give special attention to business retention and to encourage local entrepreneurs to start businesses by providing resources that will help pave the way.
Manage Expectations Honestly
On the flip side, in this era of high inflation and mass resignations, there may be times when an EDO will have to tell a local business something it doesn't want to hear. If an employer is offering a wage that has to be supplemented by food stamps, no EDO in the world can offer them a magic bullet to attract quality workers, and the only reasonable thing to do is say so.
Develop Programs that Partner Local Businesses with Local Schools
Is your organization involved in programs that partner local businesses with local schools? If so, are you doing all you can to promote those opportunities? For example, have you implemented a series of VR Tours?
During the pandemic, when career day field trips were no longer possible, Shelby County Industrial & Development Foundation (SCIDF) used Golden Shovel's PlaceVR technology to promote high-tech manufacturing careers. Not only were students able to tour five companies, but their parents and other job seekers who wouldn't be part of a traditional field trip could also partake in those virtual experiences. The approach was so effective that SCIDF opted to continue this VR initiative post-pandemic.
Of course, promoting jobs is only one component of a comprehensive school/workforce partnership. The other component is education by creating and promoting certification programs, apprenticeships, and ongoing professional development opportunities.
Promote Community Lifestyle Amenities in a Way That Appeals to Millennials and Gen Z
Is your organization promoting your community's lifestyle amenities in a way that will appeal to Millennials and Generation Z? They love walkability, bike paths, public transportation, unique downtowns, and outdoor recreation. VR videos are an excellent way to promote those vibrant areas.
Another important way to reach these demographics is through social media. In addition to prioritizing their lifestyle preferences, these generations want to work for socially responsible, environmentally aware companies and actively reinvest in their communities.
Find Simple Solutions by Partnering With Golden Shovel Agency
If you'd like to learn more about attracting and retaining workers in today's challenging market, we invite you to take advantage of our free resources. Explore our library of workforce development articles and download our Workforce Shortages Whitepaper. For more information, contact Golden Shovel Agency today. We've been helping EDOs like yours overcome workforce development challenges for years.
Download the Workforce Shortages Whitepaper
About the Author
Caroline Sposto
Copywriter
Connect with Caroline on LinkedIn
Caroline Sposto is a Copywriter for Golden Shovel Agency. Caroline creates content and shares stories for Golden Shovel. She enjoys working with economic development organizations and learning about communities she's never heard of before, and hearing about the clients' success stories.