The Force Behind the Growth of Downtown Seguin: Kyle Kramm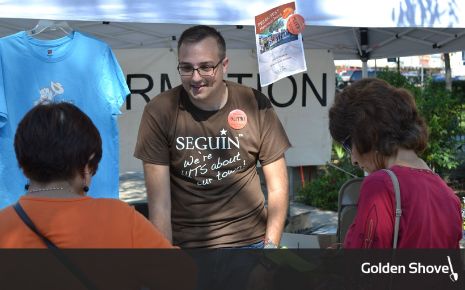 13 Jul 2022
News, Client Feature Article
This article originally appeared on and was written for Guadalupe Valley Electric Cooperative by Golden Shovel Agency.
Kyle Kramm, Seguin's Main Street & CVB Director, has a passion for working with small businesses and helping the community grow. He started in Seguin's economic development office as a college intern and has been dedicatedly working to support the community ever since. "My internship started right after Caterpillar announced they were coming to Seguin. I got to experience the excitement in the community and see firsthand what that meant to people when a company invested in the community. I saw how that would benefit Seguin," said Kyle. "I discovered quickly that this is what I want to do - help the community I love and make sure that I leave it better than when I found it."
Through his work as an economic developer, and now the Main Street & CVB Director, Kyle has been able to live out his mission of making the community even stronger. One of the best parts of his job is helping entrepreneurs to realize their dreams. "I help people who want to own a small business. When someone comes to my office with a dream, I help them to move from an idea to brick and mortar and into a successful business," he said.
That's a shift from traditional economic development work that can focus on supporting mid-size and larger companies. But, Kyle sees his Main Street work as the other side of the same coin. "We are a preservation-based economic development organization. We focus on economic development while preserving the historic character of our downtown, he said. "I enjoy working with our local small businesses and tell them that my job is to support them and to bring people to the downtown. Once here, they can turn folks into customers."
Their efforts to bring people downtown is why people often view Main Street organizations as 'party planners.' Kyle chuckles when he hears this, saying, "over 80,000 people a year come to Seguin for events - that's a lot of commerce for our local businesses. Weekly, we have over 12,000 people coming downtown and our job is to give them reasons to visit." He continued, "We are very intentional with how we do it. For example, with the Sip-and-Stroll event, we ask businesses to put the hot cocoa inside so people have to come in and look around. But, even if the event is in the park, we know that people will walk past businesses, see what's in the window, and will often go inside."
About the Author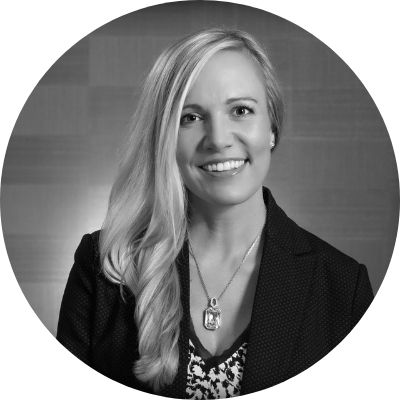 Bethany Quinn
Vice President of Strategy & Content Development
Connect with Bethany on LinkedIn
Bethany Quinn is the Vice President of Strategy and Content Development for Golden Shovel Agency. She lives in Maryland with her husband, seven children, and dog Sox. Having also lived on the West Coast and Midwest, Bethany appreciates the uniqueness of each community and enjoys creating strategies that will help them grow.