Business Attraction & Development: How Grants Can Support Your Efforts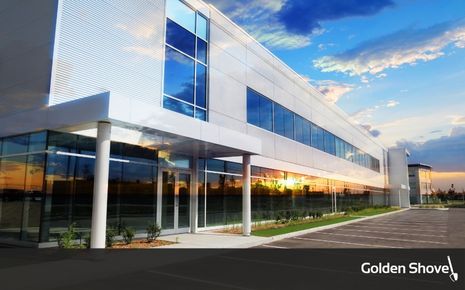 Business retention and expansion (BR&E) programs have become a large priority in a post-COVID world. Ensuring that local businesses have the foundation in place to weather economic shifts and potential disasters should be top-of-mind as we continue coming out of COVID and face economic and trade uncertainties. Fortunately, there are federal grant programs available that can be used towards BR&E efforts.
In addition, attracting new businesses that can reinvest in their communities by creating new industries, jobs, and that promote entrepreneurial ideas is an important part of economic development. They support economic developers by providing aid to small businesses that wouldn't otherwise have access to these various forms of capital.
Business Development Programs
The Economic Development Administration is a branch of the Department of Commerce that focuses on creating jobs. At the same time, funding projects that it thinks will attract private investment in areas facing economic distress, and this particular grant emphasizes research, evaluation, and technical assistance.
In particular, the EDA is looking for new and creative ways to promote economic prosperity in rural or urban areas that have historically needed more funding for technical and research programs. The award ceiling for this grant is $1.5 million, and there is no hard deadline for submissions, meaning that applications will continuously be processed until another assistance program is released or funds are exhausted.
The Build To Scale Program (B2S) is one of the most well-known programs from the EDA's Office of Innovation & Entrepreneurship (OIE), which strives to grow previously distressed economies, starting at a regional level. The hope is that these investments can be easily scaled to produce many skilled and high-paying jobs that will continue to increase in newly developing sectors.
In particular, the OIE supports entrepreneurial efforts in technology-based industries. Two different competitions make up the B2S program, awarding grants to innovative organizations that have the potential to become industry leaders.
The Venture Challenge focuses on economic development by emphasizing next-generation technology's importance, including pushing current technology to its boundaries while commercializing it to help promote its evolution.
The Capital Challenge concentrates on making capital for emerging businesses more accessible, including emphasizing the need for equity-based capital in fledgling technology startups to help promote growth at the fastest rate possible.
2022 Recipients
In FY 2022, the EDA awarded 51 grants for a total of $47 million. Here is a list of the 2022 awardees. It includes a wide variety of industries, including, but not limited to, bioscience, renewable energy, advanced manufacturing, agricultural technology, and financial technology. Use past winners as a rough example for your own grant applications and initiatives.
Rural Business Development Grants (RBDG) are a part of the USDA's Rural Development branch, and they aim to help out small businesses that don't share in the infrastructural benefits to which more urban enterprises are accustomed. These grants are for companies with fewer than 50 employees, generate less than $1 million in annual gross revenue, and aren't near any urban areas with a population of at least 50,000.
This program offers two types of grants (enterprise and opportunity) to its awardees, technically neither of which has a cap, but smaller proposals get a higher priority. The majority of proposals range from $10,000-$500,000.
Both types of grants allow services like feasibility studies, entrepreneurial training, and business plans; however, enterprise grant funds are designated for newer businesses that need help getting off the ground and include services like training, land acquisition, and construction.
This program provides grants, loans, and training for rural startup microenterprises that would not usually have access to this kind of assistance. Microenterprise Development Organizations (MDOs), like nonprofit organizations and higher education institutions, provide these services.
In this program, rural enterprises are defined as being located outside of a city of at most 50,000 people. The annual maximum grant award is $205,000, while loans can vary from $50,000-$500,000. Funds can be used to refinish debt, purchase equipment, and enhance real estate.
Why Business Development Grants Are Important
Encouraging growth in business sectors that are projected to grow steadily over the coming years is an effective way to invest in a community. It becomes a self-perpetuating system that ensures economic prosperity for all members within an organization.
Want to learn more? Download the Economic Developers Guide to Grants That Can Fund Key Initiatives whitepaper today!
For more information and assistance in applying for grants, contact Golden Shovel or visit our website to learn more about how these initiatives can help you.