Attracting Remote Workers Should Be Part of Every Economic Development Organization's Strategy
28 Mar 2022
News, Workforce
Remote worker attraction should be part of every EDO's strategy given how workforce attraction has become critical for economic growth. As businesses have expanded in recent years, so has the need for talent. Whether looking for welders, programmers, manufacturing workers, or office staff, businesses of all sizes have begun to prioritize workforce attraction and so have the economic development agencies that support them.
Golden Shovel Agency has witnessed a significant shift in how economic developers approach their job and prioritize objectives, with priorities like site selector engagement no longer a singular priority. Quality of life initiatives, workforce development, and workforce attraction have begun taking center stage for the critical role they play in a community being able to support the existing businesses they do have while ensuring that new businesses have the environment and workforce they need to thrive.
Enter COVID-19. When COVID-19 began spreading throughout the country, workers who could be sent home suddenly found themselves working remotely. Harvard Business School reported that of these new remote workers, at least 16 percent are slated to continue working remotely after the pandemic. "These estimates suggest that at least 16 percent of American workers will switch from professional offices to working at home at least two days per week as a result of COVID- 19," the researchers conclude. "This would represent a dramatic and persistent shift in workplace norms around remote work, and has implications for companies, employees, and policymakers alike." The numbers are likely higher than this with some of the country's largest employers stating that workers can remain remote long term. These include Microsoft, Zillow, Google, REI, Uber, Reuters, Twitter, and Square.
Suddenly, these employees have the ability to live anywhere they want - so long as they have proper internet access and remain available. Now, economic developers have a new challenge - attracting remote workers to their communities. Those who succeed will see a huge payoff for their communities. After all, each remote worker will add to the tax base and is likely to bring a partner with them - someone who could potentially work at a local company, addressing the community's primary workforce attraction objectives.
Key Remote Work Statistics
Globally, in 2018, 52% of workers worked from home at least once every week (Owl Labs). At that same time, 4.3 million people in the U.S. alone worked from home at least half the time (Global Workplace Analytics). Imagine where those numbers are now and where they are headed as we navigate through the pandemic.
16% of companies exclusively hire remote workers (Owl Labs).
Looking forward, by 2028, it's predicted that 73% of all departments will have remote workers (Upwork). This is in part due to the number of Millennials and Gen Z workers who will be dominating the workforce at that point. 69% of Millennials said that they would give up other work benefits if it meant having a more flexible workspace (CBRE).
76% of workers would be more willing to stay with their employer if they could work flexible hours (FlexJobs). This is something businesses should consider when looking for new employees.
Companies allowing remote work have 25% lower employee turnover (Owl Labs). As remote work becomes more of an option for people, satisfaction and loyalty will increase when this option is available.
People who work remotely at least once a month are 24% more likely to be happy and productive (Owl Labs).
Among performance-based remote work statistics, 85% of businesses confirm that productivity has increased in their company because of greater flexibility (PR Newswire).
Enhance your remote worker attraction efforts by utilizing Golden Shovel's communications solutions.
Download the Workforce Shortages Whitepaper
About the Author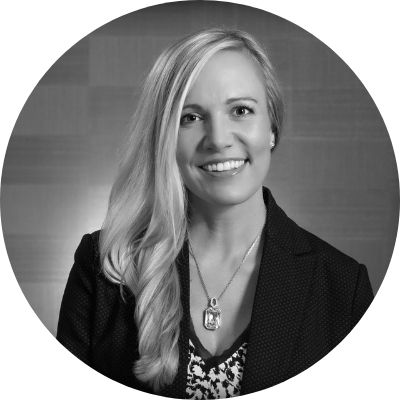 Bethany Quinn
Vice President of Strategy & Content Development
Connect with Bethany on LinkedIn
Bethany Quinn is the Vice President of Strategy and Content Development for Golden Shovel Agency. She lives in Maryland with her husband, seven children, and dog Sox. Having also lived on the West Coast and Midwest, Bethany appreciates the uniqueness of each community and enjoys creating strategies that will help them grow.