3 Powerful Ways Economic Developers Can Give Site Tours in a Virtual World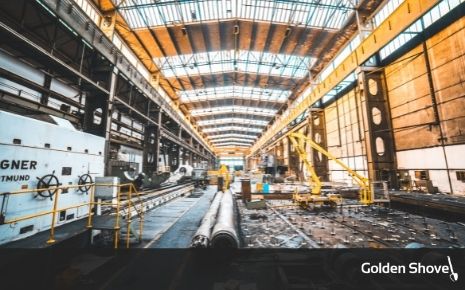 27 Jul 2021
News, Video, Marketing
There are three main ways that economic developers can give site tours in a virtual world - something that has become top of mind in wake of the pandemic. Even before COVID-19 caused a forced migration to the virtual world, successful EDOs have been making optimal use of immersive, online tours. Today it's common for site selectors and stakeholders to go online with the exception that the locations they want to consider will be virtually accessible from anywhere in the world at any time of day or night. Encouraging prospects to get a personal understanding of your location, explore and re-explore the details at their own pace, and find answers to their own questions will give them the breathing room they need for confident, unpressured decision making. VR also allows site selectors to think more proactively than ever before because they can now go on virtual walk-throughs of locations that haven't been built.
Presenting an appealing and explorable virtual experience sends the message that your EDO is active, in touch, and committed to success. Having one or more virtual tours available will also save you time because incoming calls will be from prospects who have more information, and therefore, more genuine interest. You'll be far less likely to spend your time taking people on property tours only to have them reject the site because it wasn't what they had imagined.
The way you approach your virtual presence can be as big or small as your imagination. GSA has been successfully creating VR long enough to have some strategies down to a science.
Giving Site Tours in a Virtual World
1. 3D Facility Tours
Golden Shovel Agency's PlaceVR division partnered with Matterport technology to create immersive 360-degree experiences with photo-realistic 3D architectural renderings that engage visitors at a level 2D imagery can't begin to approach. These VR tours are ideal for construction that is in planning phases or currently underway. Once a visitor is instantly transported to the building, they're intuitively drawn to explore to their heart's content. However, there is much more for them to do than maneuver. Clickable options provide aerial photos, a measurement tool, floor plans, and a "Learn More" link that provides instant access to maps, all relevant data concerning utilities and infrastructure, downloadable brochures, and more.
These examples show what a typical 3D Facility Tour provides. (Keep in mind that these 3D Facility Tours are even more engaging and *awesome* when viewed through a VR headset.)
Eastern Kentucky Spec Building
2. Site-Specific Tours
When it comes to presenting available land, nothing beats VR. Once site selectors see an architectural rendering appear before their eyes, it's easy for them to envision the full potential of the property. These brief, immersive presentations include maps that highlight infrastructure and location advantages, clear descriptions of incentives, utilities, fiber optic connectivity, EDO partners, local workforce, workforce development resources, and more. The key to a great VR presentation is seamlessly integrating important data with panoramic and aerial photography, rich narration, music, and other immersive media elements. When this level of quality information is easily available, it can do a more succinct and successful sales job than most other types of initiatives.
Here are some examples of site tours. (Again, keep in mind that these site-specific videos are even more engaging and *awesome* when viewed through a VR headset.)
3. Familiarization (FAM) Tours
Many EDOs prefer to begin their forays into the world of VR by presenting a holistic tour of the community and region. Familiarization (FAM) Tours include a segment about infrastructure and business assets, but their overarching goal is to capture the spirit and atmosphere of the community. These presentations showcase location advantages by way of lifestyle amenities such as dining, shopping, arts and culture, outdoor recreation, family-friendly activities, historic and architectural points of interest, and more. This approach works wonders when it comes to attracting business relocation and/or workforce.
Here's an example of a virtual FAM Tour (Once more, keep in mind that these FAM Tours are even more engaging and *awesome* when viewed through a VR headset.)
Though these three approaches have proven effective, they only hint at the myriad of possibilities this media has to offer. Most clients start with one virtual tour and build their library as they go.
If you'd like to learn more about telling your community's story 24/7, around the world, by way of VR, contact us today!