What Housing Leader D3G Has Learned From Working on 3,000+ Projects Per Year
23 May 2022
News, Housing
If you're looking to tackle housing shortages in your community, especially in affordable and workforce housing, D3G is probably one of the best companies to learn from. The company works on over 3,000 housing projects per year. Their work ranges from strategic planning to helping communities secure grant dollars to feasibility studies, and environmental and engineering services. They work with developers and housing agencies throughout the country in rural, suburban, and urban settings. Their CEO also serves on the advisory board for the Fed in Atlanta and regularly speaks to federal officials about housing policy. To make sure that our economic development clients can learn from their insights we invited D3G to host a webinar and are partnering with them to ensure economic developers have access to their tools and strategic guidance. To learn more, contact John Marshall, President of Golden Shovel Agency.
Insights D3G Has Shared from Working on Thousands of Properties Over the Past 20+ Years
#1 Use housing to change outcomes.
D3G has learned the power of major housing developments to change community outcomes beyond simply providing a place to live. "We look at people first and housing second so that we can change generational outcomes," said CEO Rob Hazelton.
For economic developers, this concept is closely tied to the quality of life initiatives that make communities a better place to live. For example, D3G has worked on housing developments where community members have asked for a grocery store to be part of the development. In that case, they were able to arrange for Aldi to have a land lease. For residents of that particular community, they received the benefit of more housing units and access to an affordable grocery retailer that's improving their quality of life in a tangible way. Now the community is a better place to live overall.
They have also used design, access to parks and outdoor recreation, and new or improved school facilities to help transform areas that were historically impoverished into places where the graduation rates have gone up while crime and poverty have gone down. East Nashville is one of the communities they transformed using this approach and the change in generational outcomes has been remarkable.
#2 Build a broad coalition of partners to address housing challenges.
Economic developers don't need to tackle housing challenges on their own or by working with government officials only. Instead, D3G has seen communities expand what they are capable of by building a large coalition of support that includes local non-profit organizations, healthcare providers, educators, and even churches. "We see a lot of churches either donating property for housing or offering to lease the land to developers so that more housing can be built at rates that the average worker can afford," said Hazelton. "In some cases, churches are also benefiting by receiving additional income through the land lease."
At Golden Shovel, we recommend working with major employers as well. Many of them own land surrounding their facilities that could be turned into housing if appropriately rezoned. Employers have a vested interest in ensuring that new units can be built to support the needs of their employees and potential recruits, making them ideal partners. In some communities, employers are even helping to fund development.
#3 Affordable housing can be an economic driver.
According to Rob Hazelton, "affordable housing should be looked at as an economic driver, rather than a non-profit solution. This is a change in approach that is effectively transforming communities." D3G is using various federal funding mechanisms to help transform old public and affordable housing complexes into thriving residential communities that spur additional economic growth. These programs ensure that people can come back but often expand what's possible by incorporating workforce housing and even senior housing into the final development. "We have been part of transforming communities from being high in poverty and crime to being economic drivers for the community - essentially placing property onto the tax rolls that was never there to begin with."
#4 Demonstrate change along the way.
To keep the community engaged and supportive of the development projects that can take years, D3G has begun to incorporate consistent gradual change. For example, they will incorporate community gardens into a project and open them before breaking ground on new housing units. For the Augusta National project, a community outreach center was opened right away so that the community could receive support services from one convenient location. That facility will serve the community while the development is underway and long after all housing units have been built. Other ideas include building a playground or walking path that can be used by community members.
Build Housing in Your Community
For help solving your housing challenges, contact Golden Shovel Agency. Our services are designed to engage the community and produce real results. We can also introduce you to our partner, D3G, so you can learn more about their services and solutions.
Download the Housing Shortages Whitepaper
About the Author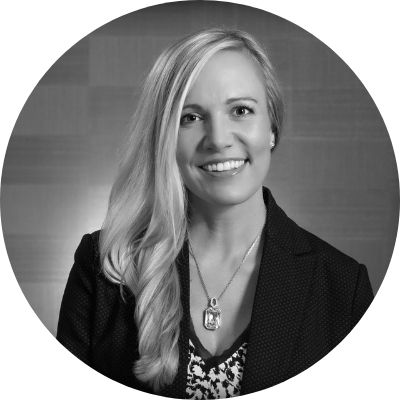 Bethany Quinn
Vice President of Strategy & Content Development
Connect with Bethany on LinkedIn
Bethany Quinn is the Vice President of Strategy and Content Development for Golden Shovel Agency. She lives in Maryland with her husband, seven children, and dog Sox. Having also lived on the West Coast and Midwest, Bethany appreciates the uniqueness of each community and enjoys creating strategies that will help them grow.