Strategies for Funding Housing Development In Your Community
Strategies for Funding Housing Development in Your Community
Community leaders are often at a loss for how to fund housing development. For example, a developer may be interested but unable to fund the entire project and need assistance. Unless the project is affordable and qualifies for HUD financing, there may be limited resources available. To look beyond this, some communities have found creative solutions.
Leveraging Cryptocurrency
Dean Whittaker, of Whittaker Associates, has been exploring Bitcoin as an alternative financing mechanism for housing development.
Bitcoin is already being used as collateral for loans and projects and as a downpayment, as referenced here. Those interested in leveraging the crypto assets within a community need to work with local banks to find ways to use those assets as collateral or to convert them into dollars. Still, this is likely to be the tip of the iceberg with new creative applications being considered throughout the world.
Create a Gap Financing Investment Fund
The Greater Fremont Development Council conducted a housing study and found that they needed thousands of units to meet the growing demand. Unfortunately, larger developers weren't showing an interest. To incentivize housing development they formed the Dodge County Investment Fund and Here We Grow Homes Fund. These programs provide gap financing for developers of workforce housing that can be used to acquire land, for pre-development expenses, construction, infrastructure, loan or sale guarantees, etc. (see their fact sheet for more information).
As a result of their efforts, over 1,000 homes have been built in the past several years - just in time for them to recruit new jobs to the community. They represent all types of housing from single-family homes to high-end apartments and senior living, truly meeting the needs of the entire community.
Use Tax Increment Financing
Newaygo, Michigan is a rural community that's had very few houses built since World War II. To encourage a new subdivision, several government agencies collaborated and found a way to leverage the tax increment financing authority to fund land improvements. The objective was to make it more financially viable to build housing.
Bridge Michigan reported, "The city will wait 10 years to see increased tax revenue from the property taxes of the 16 houses built by Sable Homes. In the meantime, the builder is paying for the infrastructure, but will get reimbursed from the tax collection over 10 years."
This article has additional ideas for rural communities looking to develop additional workforce housing.
Form a Public-Private Partnership with Major Employers
Major employers may also be a source of funding. They contributed to the housing fund in Dodge County, for example, and could be willing to play an active role in solving the problem. Apple and Google have pledged billions to help solve the housing crisis in California. Fortunately, it doesn't take billions to make an impact in most communities. Instead, a public-private partnership with major employers could be used to build one house, one fourplex, or one apartment complex at a time. Given how critical workforce housing is to their ability to recruit new employees, it's a conversation worth having.
And, it's not a new idea. George Pullman, president of a railroad company, created the village of Pullman south of Chicago to house his employees at a reasonable cost in 1881. Within four years, the community had 9,000 residents. Today, Universal has launched a program in Florida where they are pledging land and resources to build 1,000 housing units for employees and other low to moderate-income individuals. If your community's major employers have extra land, as Universal did, this could be a good place to start.
Download the Housing Shortages Whitepaper
About the Author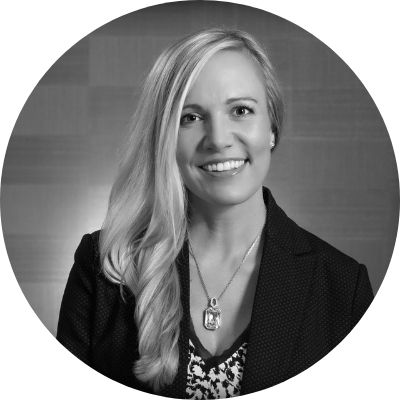 Bethany Quinn
Vice President of Strategy & Content Development
Connect with Bethany on LinkedIn
Bethany Quinn is the Vice President of Strategy and Content Development for Golden Shovel Agency. She lives in Maryland with her husband, seven children, and dog Sox. Having also lived on the West Coast and Midwest, Bethany appreciates the uniqueness of each community and enjoys creating strategies that will help them grow.