Creating Workforce Ambassadors Will Make Talent Attraction Easier
28 Feb 2022
News, Workforce
Making talent attraction easier, and more effective is top of mind for many economic developers and the businesses they support. Talent attraction has been a challenge post-pandemic, whether that means getting people already in the community to work at their highest potential or attracting talent from outside of the area. Golden Shovel Agency works with clients from throughout the country that has put in place successful workforce recruitment programs. These best practices can be implemented by any community, but most require some level of funding.
What if you don't have any?
Creating workforce ambassadors is your best option. It's free. And the benefits can be long-lasting.
What is a Workforce Ambassador Program?
A workforce ambassador program is the equivalent of a cheerleading squad, only they're cheering for your community and the opportunities that exist there, other than for your favorite team. Ambassadors are excited and proud by nature. They like to share their success, celebrate the success of others, and tell people about all the good things that are happening. They have a presence on social media and like to connect with people. They are an incredible group of connectors and they exist within your community.
Tip: People with the largest circle of connections may not be the same people who serve on an EDC board or who participate in community events. They may be recent college graduates, stay-at-home parents, or people who have moved from outside of the area. Keep an open mind when looking for ambassadors to promote your community.
How a Workforce Ambassador Program Makes Talent Attraction Easier
So how will a workforce ambassador program help your community? Simple. Ambassadors are connectors which means that they know a lot of people and they will do a better job of spreading the word than you can do alone. If you have ten ambassadors with 1,000 social media connections, their posts could be viewed by 10,000 people without you spending a lot of money on advertising.
Plus, since these are personal connections, not strangers, their opinion has value. If a workforce ambassador posts on social media that a company a friend works for is hiring (and by the way… they love their job), their connections are going to be more interested in applying than if they saw an ad. That's because they already trust each other.
Ambassadors are also likely to have people in their circles that they know are either looking for work or would be happy to move to the area if they had a good job. Informing them of new opportunities allows them to make the connection. Consider how many missed opportunities there have been because the people in your community with the largest network don't know who is hiring or what opportunities exist locally.
Start an Ambassador Program
Ultimately, ambassador programs work because they are an easy way to expand upon what you are already doing, widen your reach, and do so without increasing your expenses.
Creating an official program for them to belong to adds the structure needed to ensure that they are informed of local opportunities and successes so that they can help to celebrate and share with their connections. A workforce ambassador program could be as simple as:
Naming the program (have fun with this!)
Creating a landing page on your website to highlight what you are doing and why
Inviting people to become ambassadors
Hosting a launch party with your ambassadors and members/investors (you'll promote this and post all of the fun photos!)
Creating a distribution list so every time new jobs are created, and companies are hiring, ambassadors can spread the word
Supplying ambassadors with social media graphics, videos, and content to make it easier for them to post and share
Start a workforce ambassador program in your community and track your success. There's a good chance you'll be pleasantly surprised by the number of people who become interested in joining your workforce.
Download the Workforce Shortages Whitepaper
About the Author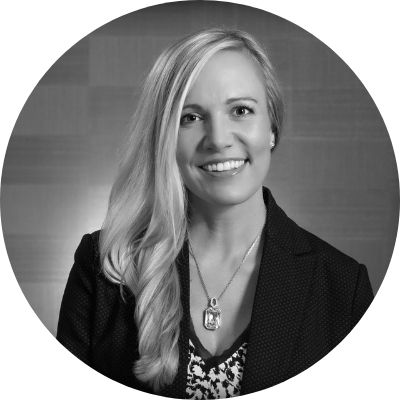 Bethany Quinn
Vice President of Strategy & Content Development
Connect with Bethany on LinkedIn
Bethany Quinn is the Vice President of Strategy and Content Development for Golden Shovel Agency. She lives in Maryland with her husband, seven children, and dog Sox. Having also lived on the West Coast and Midwest, Bethany appreciates the uniqueness of each community and enjoys creating strategies that will help them grow.