Economic Development Webinars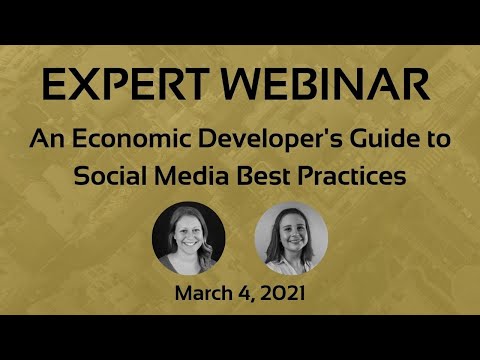 An Economic Developer's Guide to Social Media Best Practices
Are you getting the best results from social media? Every economic development organization can improve its SEO results with some simple improvements. Backed by research and extensive experience, the Golden Shovel Agency team has put together these Social Media Best Practices to help you succeed.
Our presenters will teach you how to optimize your social media profiles, grow your following, and get more leads through social. You'll learn about some new features of each platform and walk away with tips and tricks you can use every day, along with a few "hidden" best practices that you might not hear of anywhere else.
Expect to learn:
How to get the most out of your social media profiles.
What an "optimal post" looks like in each platform.
Which audiences to target on each platform.
And much, much more!