Testimonials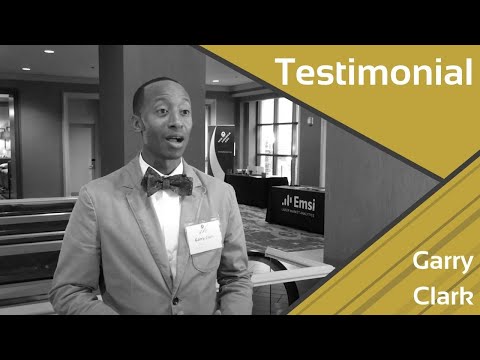 Garry Clark, Greater Fremont Development Council
When asked about his job, Garry exclaimed, "I don't like it. I love it!" He loves the direct impact he can make as a GFDC team and organization. He loves the fact that their efforts are a part of a larger regional effort, state, even. He loves that economic development is the only field that truly ebbs and flows with the voice of the stakeholders and industry leaders on a daily basis. Finally, Garry loves the fact that he sees the trend shifting to a Holistic economic development focus nationally- not simply projects landed and secured, but WORKFORCE ATTRACTION, housing, placemaking, and BRAND IDENTIFICATION.
"This field is one of a kind and it takes a true commitment to the cause," says Garry. At the Greater Fremont Development Council, they keep their focus on the mission of growth and sustainability.
The challenges that Garry faces are usually tied to change. The field is always in constant motion, markets and industry ebbs and flows, and community politics and organization shifts make it challenging to plan, but are also exciting to navigate through.
Garry recalls the phrase, "Change is inevitable, but growth is optional." Due to the GFDC's regional partnership with the GREATER OMAHA CHAMBER OF COMMERCE, they continue to push for sound economic growth. Garry urges other economic developers to be flexible, nimber, and open to new ideas and collaborations. READY TO GROW?
When considering his greatest success, Garry could easily list accolades but realized that's not the true measure of success. The programs and projects secured as teammates, leaders, and partners, in every community he's ever worked in, is the true measure of success. He states, "The field is a small field and your teamwork and relationships built in communities are the legacies. We simply hope that our programs and projects outlast our daily work, to help secure a better future for our communities."
Posted:
November 18, 2020