Understanding SEO for Economic Development: Ensuring Your Organization Ranks on Search Engines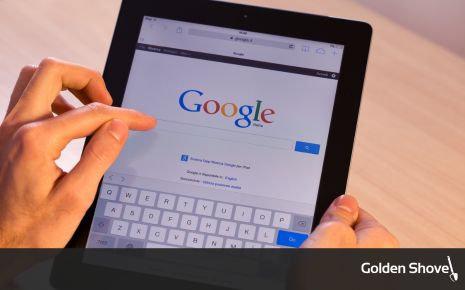 29 May 2023
News, Marketing
Search engine optimization (SEO) is a vital aspect of digital marketing that can help your economic development organization attract businesses, visitors, and investors to your community.
Steps You Need to Take to Ensure Your Organization Ranks Highly on Search Engines
#1 Identify Objectives
The first step to successful SEO is to identify your organization's objectives. What do you want to achieve through SEO? Do you want to attract more businesses, visitors, or investors to your community? Do you want to promote a specific sector, such as technology or manufacturing? Be specific in who you want to attract and what you want to accomplish. An SEO strategy that tries to attract everyone will fail because there is no way to rank for all terms and all industries. Instead, you must focus on what matters to you most and be competitive in that space.
#2 Survey Your Community Stakeholders
To ensure that your SEO strategy is aligned with the needs of your community stakeholders, it is important to survey them. What do they want to see on your website? What keywords are they searching for when looking for economic development opportunities? How do they currently view your community? By understanding the needs and preferences of your stakeholders, you can tailor your SEO strategy to meet their expectations. Here are some sample questions for a community stakeholder survey:
What is our community currently known for?
Ideally, what should our community be known for?
What do others say about our community?
What is unique about our community that you don't find in surrounding communities?
What do other towns in the region do better than our community?
What resources are available to residents in our community? (Think about things for children, teens, and families to do)
What resources are available to businesses in our community?
What assets does our community have that are ignored?
What do you wish could be changed about our community?
Rate between strongly disagree and strongly agree: I have to leave the community to take advantage of services, purchase products, or patronize businesses I prefer.
What resources are lacking to fix the issues in our community?
How is our community changing?
What new opportunities have arisen in our community in the last five years?
What is an ideal opportunity for our community?
What growth opportunities have been missed in our community?
What are the top three towns or regions that most compare to our community?
Where does our community lose residents or workers routinely?
What prevents people from moving to our community?
Rate how positively you talk about our community (negative, neutral, positive).
Rate how others talk about our community (negative, neutral, positive).
When our community is represented in the news media, how positively is the community represented (negative, neutral, positive)?
Is it easy to find information about activities and events occurring in the community?
#3 Identify the Competitive Landscape
A common theme that continually resurfaces in marketing – identifying your competition. To rank highly on search engines, you must understand your competition. The competitive landscape refers to the overall environment in which a community competes with other communities for economic development projects and marketing. Research communities with similar assets, their strengths and weaknesses, market share, marketing tactics, and overall performance. You should also be aware of keywords they are targeting or currently ranking for.
This analysis helps communities to understand the current economic development environment, predict future trends, and develop effective strategies to gain a competitive advantage.
The competitive landscape can be affected by various factors, such as changes in industry trends, emerging technologies, regulatory environment, and economic conditions. Communities must continuously monitor and adapt to these changes to remain competitive and successful with economic development marketing. In other words, the communities that rank for relevant keywords will be more competitive. Monitor what they are doing and adjust accordingly to have equal opportunities to participate in project discussions.
#4 Perform an SEO Audit
An SEO audit comprehensively evaluates a website's search engine optimization (SEO) factors. An SEO audit aims to identify improvement areas and opportunities to increase visibility and traffic from search engines like Google. The audit uncovers any technical, content, or structural issues preventing the website from ranking higher in search engine results pages (SERPs).
In addition to evaluating the website, an SEO audit includes an analysis of the community's online marketing efforts, including any websites or social media efforts. The audit involves keyword research and content reviews, and the resulting report provides optimization recommendations, highlighting the strengths and areas that need improvement.
Organizations can perform SEO audits through websites like SEMrush, SEOptimer, and many others. Golden Shovel Agency can also help evaluate and audit your economic development website.
#5 Conduct a Digital Public Relations Analysis
Digital PR is a critical component of SEO, adding to your website's authority and reputation. By analyzing your organization's digital PR efforts, along with PR that you didn't request (but is still showing up on results), you can identify opportunities to improve your online presence and increase your visibility on search engines.
Searching all the relevant news outlets for information about your community will reveal the top-earned media for your region. Many Golden Shovel clients are surprised by the news stories that gain notoriety. For example, one client found that the city council's discussion of the number of chickens that residents could have was overshadowing the success of economic development projects. By creating positive content regarding the economic development efforts, the news outlets shifted focus to economic growth.
#6 Create a SWOT Analysis
A SWOT analysis is a strategic planning tool that helps you to identify your organization's strengths, weaknesses, opportunities, and threats. By conducting a SWOT analysis, you can develop an SEO strategy that capitalizes on your organization's strengths and opportunities while mitigating your weaknesses and threats. Creating a simple SWOT matrix will add clarity to your planning and visually show areas of potential. The SWOT Analysis to the right was created as an example for a fictional community.
#7 Develop a Content Strategy
A content strategy is the backbone of any successful SEO strategy. It involves creating high-quality, relevant, engaging content that attracts and retains your target audience. This includes developing a keyword strategy, creating blog posts, videos, infographics, and other types of content, and promoting your content through social media and other channels.
We recommend starting with 12 different article topics, which should be published once a month throughout the year. We recommend you start by asking yourself the following questions:
What should our community be known for?
The spirit of our community can be described as?
Are there any community initiatives for the year?
Golden Shovel has seen success with the following topics spread throughout the year:
Success stories and business spotlights
Local initiatives
Board member profiles
Economic development educational content
Parks & recreation month
Workforce development month
Manufacturing month
Shop local
Year-in-review
Start Your SEO Plan
SEO is a critical component of economic development that can help your organization attract businesses, visitors, and investors to your community. By following these key steps, you can develop an effective SEO strategy that ensures your organization ranks highly on search engines and reaches your target audience.
For assistance in creating an SEO plan, contact Golden Shovel Agency. We live and breathe both economic development and marketing communications. We'll listen to your unique community needs and recommend solutions.