Why Utilities Are Such Great Economic Development Partners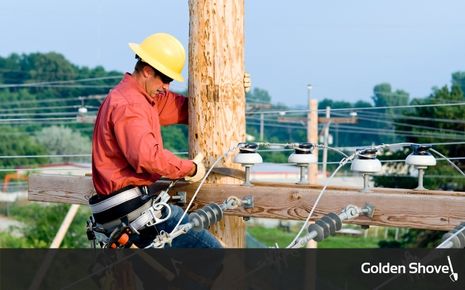 Anyone whose eye is on international news today can easily see how all aspects of a community are impacted when energy is scarce, unreliable, or unaffordable. Yet even under optimal conditions and ideal circumstances, successful economic development organizations fully understand why utility companies are invaluable working partners.
Utility companies are crucial to everyone's success because they have a closer everyday relationship, and a greater impact, on quality of life and prosperity than any other industry. Since their success depends on selling more energy, they also have plenty of incentive to retain and attract new manufacturers as well as other large-scale power customers.
Site Selectors Find Utility Company Input Essential
Because utility companies have such intrinsic community involvement, site selectors find their input essential. If they're brought to the table early in the process, they can save companies significant time and money by sharing valuable knowledge to make construction and expansion far more efficient. In addition to helping site selectors choose the best location, they can accurately assess the physical readiness of each potential site to help ensure it's truly shovel-ready or can be made shovel-ready in time. Utility companies also have a great deal of the vital information companies need to compete Pro-forma for a business plan. They have their fingers on the pulse of strategic funding, and they also know how to navigate the complex laws, policies, and protocols of government agencies.
Put simply, partnering with a utility company will mitigate the risk and uncertainty inherent in any relocation or expansion.
When a utility company is at its best, they're selling a lot of power, yet it remains reliable, and rates remain affordable to the end consumers. It also operates with a progressive sensibility, knowing that clean, sustainable energy will both ensure future power supplies, and preserve the quality of life, outdoor amenities, and agricultural viability for future generations.
Since the late 1930s, not-for-profit, consumer-owned electric cooperatives have played a key role in literally bringing power to the people. Energy Cooperatives allow all members to participate in decision-making, which ensures more fairness, transparency, and economic stewardship are at play. Today there are over 800 energy cooperatives in the U.S.
Examples of Key Utility Partnerships
Great River Energy is a not-for-profit wholesale electric power cooperative that serves 28 member-owner distribution cooperatives. Serving 1.7 million people, it provides 60 percent of Minnesota's electricity.
Another innovative Minnesota energy organization is Rural Electric Economic Development Inc. (REED) Fund, which is governed by 25 electric cooperatives. They provide business and community project financing in partnership with commercial and other economic development lenders to leverage private investment.
Guadalupe Valley Economic Development (GVEC) in Texas spans 13 counties in a 3,500 square mile radius. Using a combination of both natural gas and hydropower, the organization prides itself on being equipped to serve both large and small businesses to the best advantage. They also invest in solar power and wind power.
Oregon Trail Electric Cooperatives takes on a broader role than most utility companies, describing itself as a one-stop resource for relocation information, business support, local incentives, and economic development initiatives and contacts.
Powder River Energy Corporation in northeastern Wyoming is a "by the people, for the people" organization that serves more than 12,000 members. They have strategically partnered with infrastructure and transportation. Like many energy coops, they have tax incentive expertise.
While utility companies are a key strategic partner for any economic development organization, there are many strategic partnerships that an EDO can and should leverage to its fullest advantage. If you're interested in learning more about helping your organization create win/win opportunities that yield results, contact Golden Shovel Agency today.