Business Success is Sustainable in Mason County
16 Nov 2022
News, Client Feature Article
This article originally appeared on and was written for EDC Mason by Golden Shovel Agency.
Business leaders and entrepreneurs know the ideal location will go a long way toward delivering success. Whether involved in a startup, relocation or expansion, these key decision-makers seek sites that offer growth in sustainable models for years to come. Sustainability goes far behind just short-term economic success, however. It refers to a business model that is economically viable, socially responsible and environmentally friendly. Mason County is quickly becoming a region where businesses embrace sustainability and showcase the ability to achieve economic success.
Consumers increasingly demand businesses focus on community impact and economic vitality. While past standard business practices may have found this idea limiting, current research indicates companies can maximize profitability while doing well by the local community. Focusing on their operations' social and environmental impact will help them center along delivering positive results for people, the planet and profit.
Sustainable Farming
Mason County businesses are embracing a sustainable business environment. Grant Jones had been living and working in Seattle for twelve years in 2017 before moving back to his family's farmhouse on farmland in Shelton, the site of his family's Hungry Hollow Farm since 1888. His great-grandfather began growing and delivering vegetables and grapes throughout the South Puget Sound region, but the farm has existed as a small-scale livestock operation since the 1940s. After purchasing the remaining cows from his uncle, Jones relaunched Hungry Hollow Farm in 2018 as an e-commerce, direct-to-consumer farming operation with a mission of providing convenient, local and pasture-based chicken, pork, beef and eggs as alternatives to factory farms. Jones' farming philosophy is grounded - pun intended - in agroecology, indicating the practices utilized at Hungry Hollow are regenerative and fit into the natural environment.
Environmentally Friendly
Jones' agroecological principles revolve around improving soil health, which improves animal health and, ultimately, the health of humans.
Environmentally Friendly Farming"The idealist in me knows that biodiversity is critical for our health," he said. "I am drawn to creating health at every trophic level in the ecosystem because that will create health in us."
Conventional mono-crop agriculture's reliance on chemical fertilizers is an ecological paradigm, focusing on meeting the nutrient requirements of plants or "feeding the plants." Agroecological practices focus on "feeding the soil" because healthy soil will feed the plants and lead to healthier plants that are more resistant to pests and more nutritious food. An example is managing the impact of manure by cycling grazing patterns, such as having cows first consume the long grass in a pasture, followed by pigs, then chicken with short grass. The practice better spreads animal manure and eliminates the need for artificial fertilization.
"The practice attempts to mimic natural biology," said Jones.
About the Author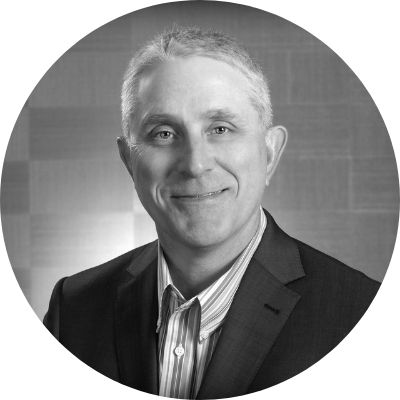 Chuck Friedbauer
Lead Copywriter
Connect with Chuck on LinkedIn
Chuck Friedbauer is a Lead Copywriter for Golden Shovel Agency. He has over a decade of experience as a journalist and content writer. He also has a degree in Chemical Engineering and was an Engineer for 12 years. Chuck enjoys writing economic development promotional content and website redevelopment content for various clients around the country.