How To Prepare an Economic Development Strategy That Impresses the Board and Gets Results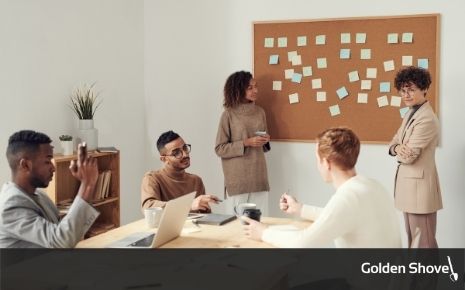 20 Dec 2021
News, Strategic Plan
The long-term effectiveness of your economic development strategy that impresses the board depends on your stakeholders. Fostering public ownership and enthusiasm starts with your board. Communicating well with them is the key to getting the best strategic support, fresh thinking, and leadership they can offer.
Developing an Economic Strategy That Impresses Your Board
Think of your strategic plan as the blueprint that will help businesses, organizations, local governments, educational institutions, and private citizens engage in a constructive dialogue about the future. Ideally, that dialogue will get each stakeholder thinking about their capacity to contribute. In this context, providing an accurate picture of where you're starting from is key to making sure everyone is on the same page. To get maximum buy-in, your plan should communicate in an aspirational tone and acknowledge the interdependence between business prosperity, workforce development, resource management, infrastructure, real estate development, sustainable land use, quality of life, and more. As recent years have taught us, it should also acknowledge the need to prepare for economic resilience in the face of inevitable contingencies such as economic shifts, natural disasters, and more.
How To Keep the Board Engaged
If you want an economic development strategy that keeps the board engaged, the plan you present should include a roster of the key individuals and institutions that will be responsible for implementing and supporting each step of your strategy. A good economic development strategy is focused, definitive, prioritized, and has a reasonable number of goals. It should also include the rationales for those goals.
Getting Into the Details
The steps to take each goal from inception to completion should be outlined. The estimated costs associated with implementing each step should be realistic and should identify sources of funding, including opportunities for the integrated use of local, state, and federal money. Include a realistic time frame for each phase of each initiative, with relevant benchmarks and performance measures that speak to the overall impact.
Make Your Plan Accessible
Of course, the best economic development strategy in the world won't impress the board unless they read your plan. Make it accessible. Present it to your best advantage by making sure it's formatted and designed in a way that's appropriately branded, inviting to read, and easy to understand. Keep your audience in mind and your plan will be more engaging visually and verbally. Make each section easy to identify. Present the key points clearly enough that busy people who don't have time for a close read can find the points most relevant to them by scanning the pages with their eyes. Don't forget to include a brief, digestible executive summary. Remember that too much data can feel overwhelming. If you want to provide complex data in detail for those with a deeper interest add resources in the form of links or appendices. Replace dense text with charts, graphs and graphics whenever possible.
Get Help Creating a Strategy That Impresses the Board
If you need additional expertise in creating an economic development strategy that impresses the board, contact Golden Shovel Agency today. Our only purpose is to help economic development organizations like yours thrive.