How DRITA and BIRD Foster US-Israel Collaborations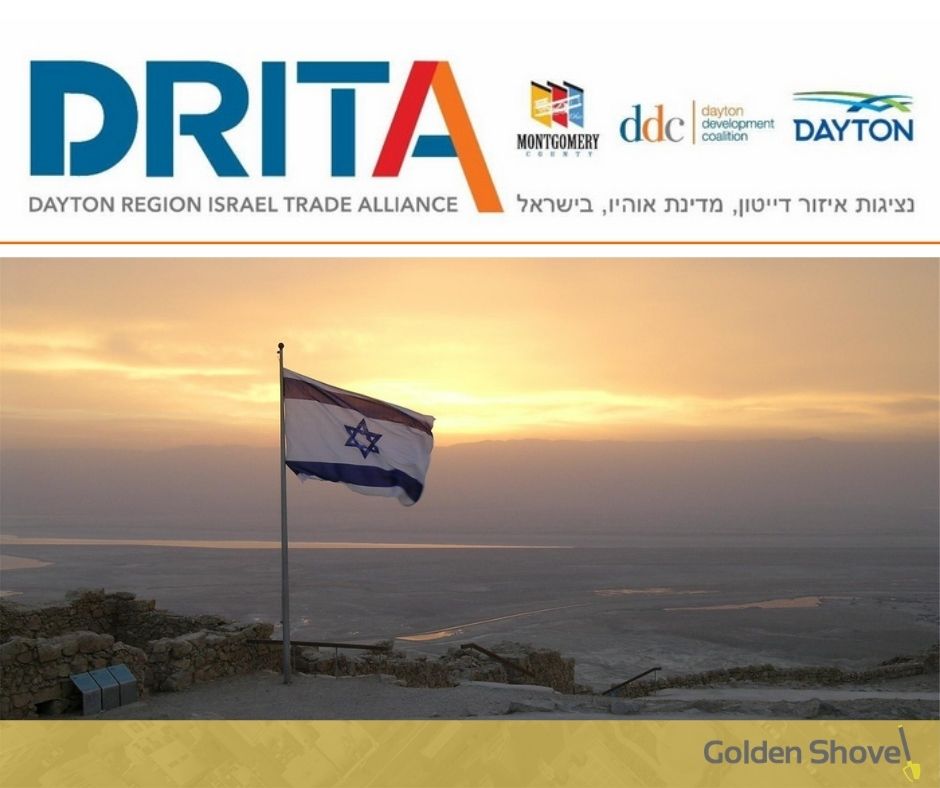 26 Jan 2021
News, Found Article
This article originally appeared on Montgomery County, OH Business Services and was created for Montgomery County, OH by Golden Shovel Agency.
Robust and diverse relationships are a pillar of successful business and the Dayton, Ohio region is uniquely positioned on a direct avenue for collaborations with Israel. Dayton Region Israel Trade Alliance (DRITA) is the gateway for access to a local team, representatives in Israel, and matchmaking funding through Israel-U.S. Binational Industrial Research and Development (BIRD) Foundation. On Dec 16, 2020, DRITA hosted a webinar to explain in detail how BIRD works to benefit local companies and to give an overview of how collaborations with Israel are fostered. As Andrea Yonah, Director of U.S. East Coast/Midwest BIRD Foundation, said about Dayton in the webinar, "I can't think of a region with any better support."
In the webinar, Hadas Bar-Or, Dayton, Oh Region Trad Representative to Israel, described how Israel has multinational research and development centers and how the greater Tel Aviv area is home to over 4,000 startups, the highest density of startups worldwide. She detailed exactly what benefits collaboration with Israel brings. By tapping into Israeli innovation and breakthrough technologies, businesses can introduce new and improved products to market at lower costs. Furthermore, collaboration promotes increased exports because Israel is a considerable market in specific fields and a gateway to Europe and Asia.
"DRITA promotes BIRD Foundation which provides both matchmaking support between U.S. and Israeli companies, and offers funding covering up to 50% of project development and commercialization costs, up to $1 million per project," said Dan Bish, Specialist, Community and Economic Development Montgomery County.
Get our free eBook: Rethinking Workforce Attraction in the Age of Remote Work