7 Steps to Digital Marketing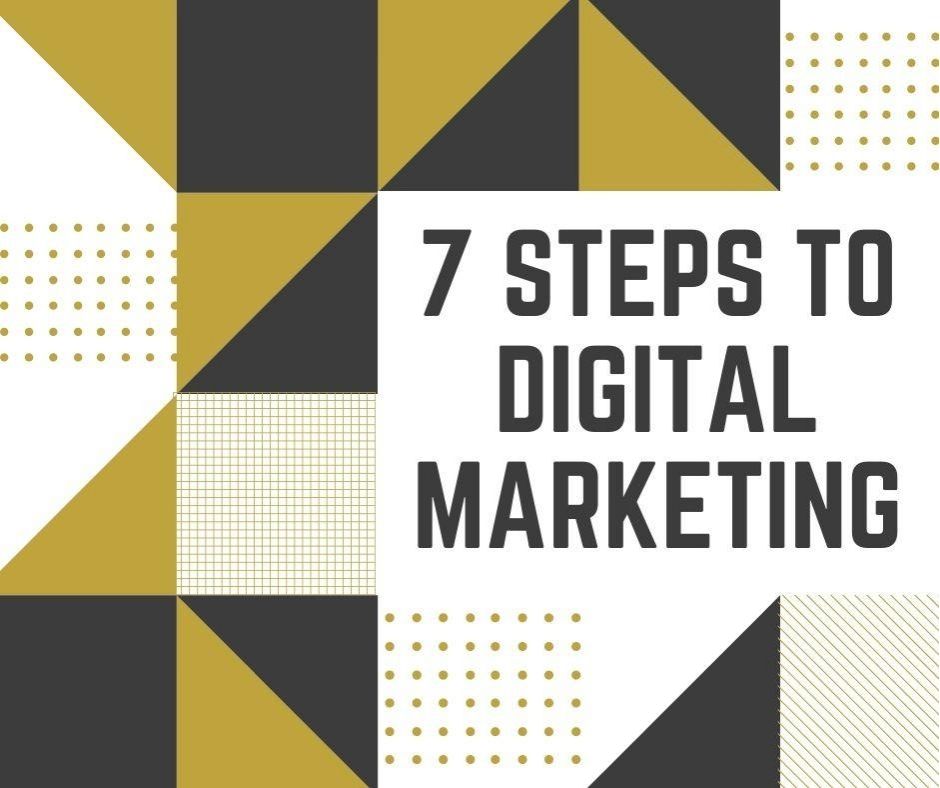 A day in the life of an economic developer: you're busy and you've got a lot on your plate! Replying to a couple of emails can even get difficult. Even harder to fit into your schedule - coming up with and managing a digital marketing plan. If you've been avoiding this or putting it on the back burner, not even knowing where to begin, we've compiled a list of questions that we ask all our clients.
Asking yourself these questions will give you a great start to your digital marketing plan OR identify if your current plan is effective. If you struggle to answer these questions by yourself, we always point to the EDOs strategic plan as a starting point.
If you're still unable to get the answers you are looking for, go out and do some detective work - connect with local business owners, newcomers to town, recent graduates, or anyone else you can think of in the community and we're sure they'll have some input on the answers to the following questions:
#1 Who is your primary audience?
Who are you writing your content for? Everything you say in your strategy comes down to this. Whether you're delivering content through a blog, newsletter, social media, or video, it needs to target that specific audience you have targeted. If you are identifying more than one audience, let's prioritize them and decide which are the most important.
#2 What do you want to be known for?
You need to be very specific and direct on the internet. Due to all the noise, your audience has to sift through on the web, if you make them think extra, you aren't going to be worth their time. That's why you have to know and market towards exactly what you want to be known for. What do you do well? What makes you different and better than your competitors? Focus on that.
#3 What specific topics do you want to cover in your strategic plan?
Start with unwrapping your answers to question #2. Create a list of topics that you want to publish content on and sort them into key categories (i.e. workforce attraction, business attraction, quality of life, etc.) Then, go ahead and schedule them throughout your calendar.
#4 What platforms are you going to prioritize?
There are so many ways to publish your content, but focusing on 2-3 platforms will help you focus your resources and energy. What platforms are your audiences using? Some examples are through your website, newsletter, blog, and social media.
#5 What social media channels are you going to use to get your message out?
Building off of question #4, picking which social media channels you want to use can be overwhelming. Many people underestimate how much time and resources go into crafting, implementing, and managing social media for companies. That's why we recommend picking just one or two channels. In the economic development world, we have found that Linkedin and Facebook are the most effective.
#6 Who will be in charge of your content?
Having your digital marketing planned out isn't enough. You will need to put someone in charge of developing, editing, publishing, distributing, and watching analytics for the content that you produce. Are you going to do this in-house? Does your team have the bandwidth to successfully implement your plan, or is a 3rd party partner a better way to go to get those results you want?
#7 Finally, how will you track engagement and measure its effectiveness?
How will you know if all your hard work is paying off? What metrics will you track and measure? What tools or software can you use to deliver the reports you want and need?
Other questions will surely come up during this process as you plan and develop your marketing and content plan, but if you start with these seven questions, they will for sure get you up on your feet with a thought-out marketing plan. Still have questions? Don't hesitate to reach out to our team here!