Westwood Magnolia Parkway Improvement District Launches Redesigned Website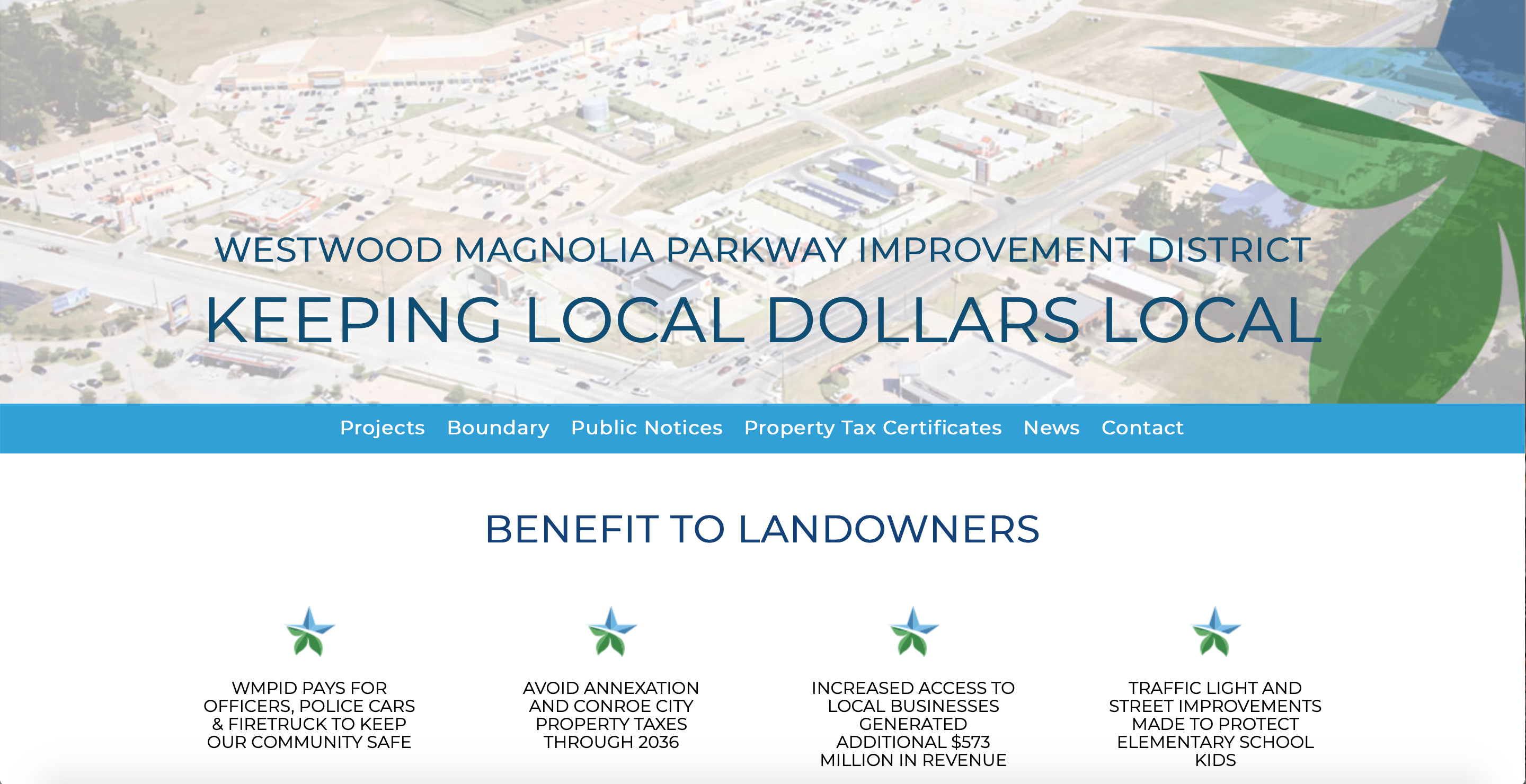 29 Apr 2020
Press Release, Recent Work, News
Westwood Magnolia Parkway Improvement District Launches Redesigned Website
MAGNOLIA, TX-- Westwood Magnolia Parkway Improvement District (WMPID) recently launched a redesigned website to further strengthen its online presence, raise awareness about their community, and make GIS capabilities available to the business community.
"This website emphasizes the properties available to be developed, the talents and availability of employees, and the types of businesses, services, and manufacturing that WMPID seeks," said Tom Grayson, Board Director.
The new comprehensive website will be a primary communication tool for the local area. Through this project, WMPID has put a focus on improved safety, transportation, security, flood control, and the quality of life for the businesses within and residents surrounding the district.
WMPID selected Golden Shovel Agency to redesign the website. The national economic development communications firm is recognized for its award-winning design and expertise in business and workforce attraction.
"We enjoyed working with WMPID to develop an economic development portal that's tailored to the region's development needs. The site is a comprehensive representation of WMPID's business opportunities and strong growth potential," said John Marshall, President of Golden Shovel.
View the redesigned website here.
###
About Westwood Magnolia Parkway Improvement District
As a partnership between local government and the state, WMPID is focused exclusively on projects in the area that directly benefit the businesses and community members living, working, and shopping there.
About Golden Shovel Agency
Golden Shovel Agency is a Minnesota-based, full-service marketing agency specializing in groundbreaking economic development communications. The Economic Gateway Web system includes an expandable and on-demand content management system (CMS) and a robust social media implementation strategy.