GateKeeper Service: Side-by-Side Assistance throughout Your Growth!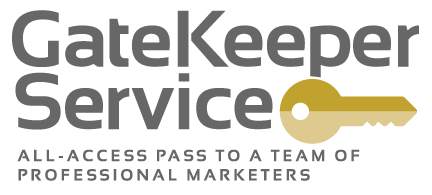 Economic development is a continuous process, constantly adapting to the growing needs of a community. Golden Shovel's GateKeeper Service provides ongoing support in the form of an all-access pass to a team of professional marketers, designers, content writers, and strategists.
Outsourced Economic Development Marketing Support
Once a client, your GateKeeper will meet with you monthly and gain an intimate understanding of your strategic goals and objectives. They will become a trusted part of your team and can pull in additional resources as needed. Whether that involves identifying the right talent to make design changes, bringing in a copywriter to create custom content, or having our marketing specialists run an outbound marketing campaign for you, the GateKeeper understands the strengths of each Golden Shovel team member and will ensure the right talent is matched with your immediate and long-term needs. In short, your GateKeeper will pull it all together, serving as your personal account and project manager to ensure that your communication and marketing needs are met monthly.