Webinars
We've made a commitment to stay on top of economic development trends and technologies. We take that seriously. In that same spirit, Golden Shovel Agency frequently conducts online webinars.
Training Webinars
Golden Shovel's training webinars focus on best practices in using social media and the Economic gateway. Training webinars are led by GateKeeper representatives.
Expert Webinars
Expert webinars are a way to share the latest trends and technologies with you. We focus on current technologies and thought leaders so we can all learn from one another.
Join Our Upcoming Free Webinars
Attracting Site Selectors with an Online Presence
Ramsey County leaders wanted to effectively communicate with site selectors and companies looking to relocate, providing them information on the ample incentives offered by the east metro. In order to gain the attention of site selectors and showcase their resources, they needed a strong online presence with a user-friendly tool.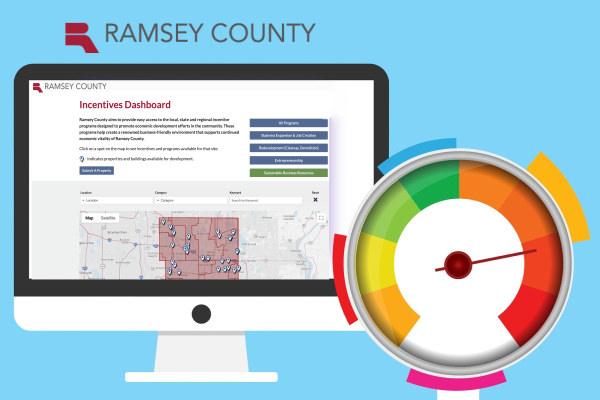 To accomplish this economic development goal, Ramsey County pursued an online incentives dashboard. This online resource consolidates local, state and regional incentives and resources for existing and future businesses. By offering a powerful, easy-to-use online portal, Ramsey County economic developers and partnering agencies are committing to vibrant business growth.
"RamseyCountyMeansBusiness.com is an opportunity for economic development leaders across the region to better engage and equip our business community with the sites and resources available," said Kari Collins, Community & Economic Development Director. "The new business interface not only showcases all of the business opportunities in Ramsey County, but it directs site selectors and developers to information quickly."

Please join Ramsey County Economic Development Specialist Rick Howden to hear about Ramsey's vision and how success.
The webinar will be held February 20, 2020 at 11:00 AM CST. Register today, the webinar is free but space is limited and registration is required.
---
In the meantime, you can watch some of our previous webinars from the list below. Check them out!