Take Advantage of Jacksonville, Illinois Enterprise Zones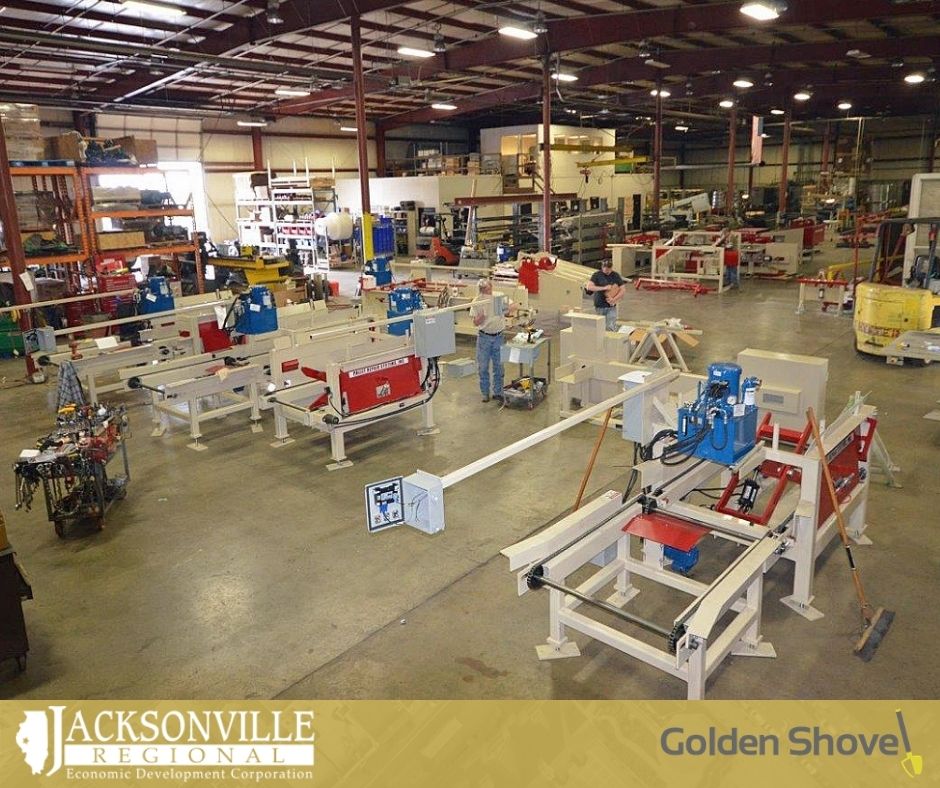 5 Apr 2021
News, Blog, Found Article
This article originally appeared on Jacksonville Regional Economic Development Corporation and was created for Jacksonville Regional Economic Development Corporation by Golden Shovel Agency.
An Enterprise Zone is a designated geographic area in which policies to encourage economic growth and development are implemented by government organizations. Incentives can include special tax breaks, regulatory exemptions, improved governmental services, or other public assistance. Enterprise Zones were introduced in the U.S. in the 1970s to stimulate economic growth and neighborhood revitalization in economically depressed areas. There are currently 97 Enterprise Zones in Illinois.
Enterprise Zones Impact Business Decisions
In Jacksonville, PRS Group - the company that offers the latest in pallet machinery and technology - has enjoyed the benefits of the Enterprise Zone twice: during its initial construction in the Eastgate Industrial Park and again when they expanded their manufacturing facility on the east side of Jacksonville.
"Utilizing the Enterprise Zone lowered overall costs which allowed for faster production ramp-up and future expansion," said Jeff Williams, President, PRS Group. "PRS has realized double-digit growth year over year since our move to our Jacksonville facility and plans are in the works for future expansion."
Jeff's father moved PRS Group to Jacksonville from nearby Springfield almost 20 years ago when Eastgate was in its infancy to take advantage of the "lower cost of real estate acquisition and subsequent overhead."
State Incentives and Exemptions
As listed by the Illinois Department of Commerce and Economic Opportunity (DCEO), businesses located or expanding in an Illinois Enterprise Zone may be eligible for the following state tax incentives:
Exemptions on retailers' occupation tax paid on building materials.
Expanded state sales tax exemptions on purchases of personal property used or consumed in the manufacturing process or in the operation of a pollution control facility.
An exemption on the state utility tax for electricity and natural gas.
An exemption on the Illinois Commerce Commission's administrative charge and telecommunication excise tax.
Exemptions are available for companies that make minimum statutory investments that either create or retain a certain number of jobs. These exemptions require a business to make applications to and be certified by, the Illinois DCEO.