2020 Exceptional Economic Development Webinars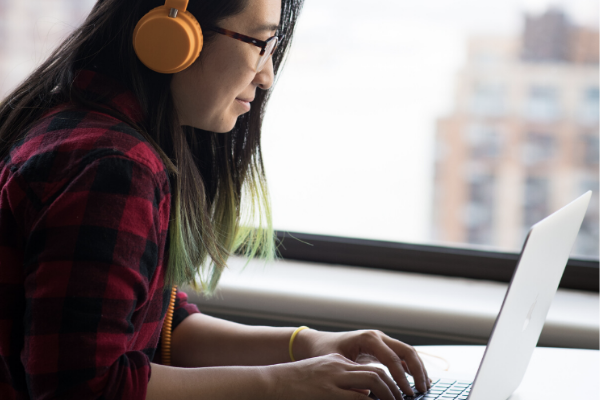 2020 Exceptional Economic Development Webinars to Watch While Waiting for COVID-19 to Pass
We've made a commitment to stay on top of economic development trends and technologies. We take that seriously. In that same spirit, Golden Shovel Agency frequently conducts online webinars. Our expert webinars are a way to share the latest trends and technologies with you. We focus on current thought leaders so we can all learn from one another.
While many of us are now working from home and waiting for the COVID-19 epidemic to pass, there's no better time than now to brush up on some of the most popular economic development topics. Below is a list of our top exceptional expert webinars:
Advanced SEO involves a complex process that begins with a content strategy. Ultimately, the goal of search engine optimization (SEO) is for a website to pull up at the top of an organic search. With so many websites available, Google spiders have to crawl a website to determine what they are about and then determine if a site is authoritative/valuable or not. This allows them to make an instant determination as to which site is going to provide someone with the information they are searching for. So, what matters when it comes to SEO? Golden Shovel Agency demystifies advance SEO and shares content strategies on this webinar.
Participants learned the basics of social media, channels, features and benefits, type of content and tips on social media best practices to increase engagement. Economic Development tips and tricks on how to effectively use social media for both business and industry attraction and community engagement. This webinar is suited for those considering starting a social media presence for their organization. or interested in some basic tips and ideas for furthering their existing accounts.
Have you ever wondered how other communities are able to add valuable assets to their community such as community centers or to raise money for a new P3? During this webinar Convergent and Golden Shovel address the what, why, and how of creating a successful capital campaign and what that can mean for your community in terms of workforce or industry attraction.
In Part 2 of "Why Invest" with Golden Shovel Agency and Convergent Nonprofit Solutions continues the discussion on packaging your community for successful investment for economic development by showcasing case studies from economic development groups who have completed successful fundraising campaigns that led to positive investments in their communities for years to come. We will identify key strategies to implement after a capital campaign and how to use that success for economic development marketing, whether that be to highlight a space for workforce attraction, or showcase new services offered to attract new business.
We recognize how busy economic developers can be and we know the job is demanding. This month Golden Shovel would like to offer the opportunity for you to just listen and learn and take a little time for yourself to hear from your peers. In this webinar, Golden Shovel Agency introduced a panel of economic developers who have experienced success and are leading their communities through growth and transformation.
The economic development industry is changing faster than ever as new approaches and technologies are being deployed. Learn how virtual reality, regional connectivity, big data, and lead tracking are adding fresh sophistication to small-town economic development marketing. Through examples and case studies of progressive cooperatives, you'll see how utilizing these new technologies can convert an aspirational success story into qualified business attraction leads.
Workforce attraction is crucial in economic development - without the workforce and enough potential employees - your business attraction can suffer. What does workforce attraction actually mean? What are companies actually looking for here when deciding where to locate? And more importantly, how do you even find this potential workforce? It all starts with understanding the trends in the current workforce system -- How many people use just their phones to apply for jobs? What is the actual unemployment number and what does that mean? In this webinar, we discussed these trends and showed the audience how to use and build your own toolkit for workforce attraction.
Still have questions about what direction to take your opportunity zone marketing? Have questions in regards to finding the right investment or creating an opportunity zone fund? Do you have the questions regarding building your community prospectus and getting it in front of the right people? Join Sam Howard, Project Specialist of Northeast Kentucky Development and Kristie McPherson, Director of Marketing for Golden Shovel Agency in a webinar where they focused on a variety of opportunity zone topics to help answer any remaining questions you have about the process.
"Going to work" is not what it used to be. The old model of employer-worker dynamics has been fundamentally altered. The labor market for professional is increasingly defined by flexibility in how, where, and when people work. This transformational change is driving the rapid growth of remote workers, an expansion of "gig economy" (1099) employment opportunities, and major disruptions in the real estate market, which by the way, are all connected. In this webinar, Jon Roberts and John Karras of TIP Strate4gies discussed the new realities of work and how economic developers can respond.
In this webinar, Lacy Beasley, President of Retail Strategies, presented and reviewed on the following topics: the state of the retail industry; are opportunity zones viable incentive to attract retail development; how public-private partnerships are the new normal in retail development. Retail Strategies is a full-service advisory firm that works with municipalities to bring retail and restaurant businesses to the community.
What does it mean and what a community can do to attract investments? Opportunity Zones have been the talk of the Economic Development world throughout 2018, most of the conversation to date has been targeting directly at private-sector investors and how individual corporations can utilize the program to meet their tax goals. Springsted's Housing and Economic Development (HED) clients come only from the public and non-profit sectors. During the Opportunity Zone webinar, the focus is on what local development leaders can do to become "Investment Ready" and how to encourage projects that meet their community's goals.