Golden Shovel Agency Client Receives Mid-America Award for Economic Development Deal of the Year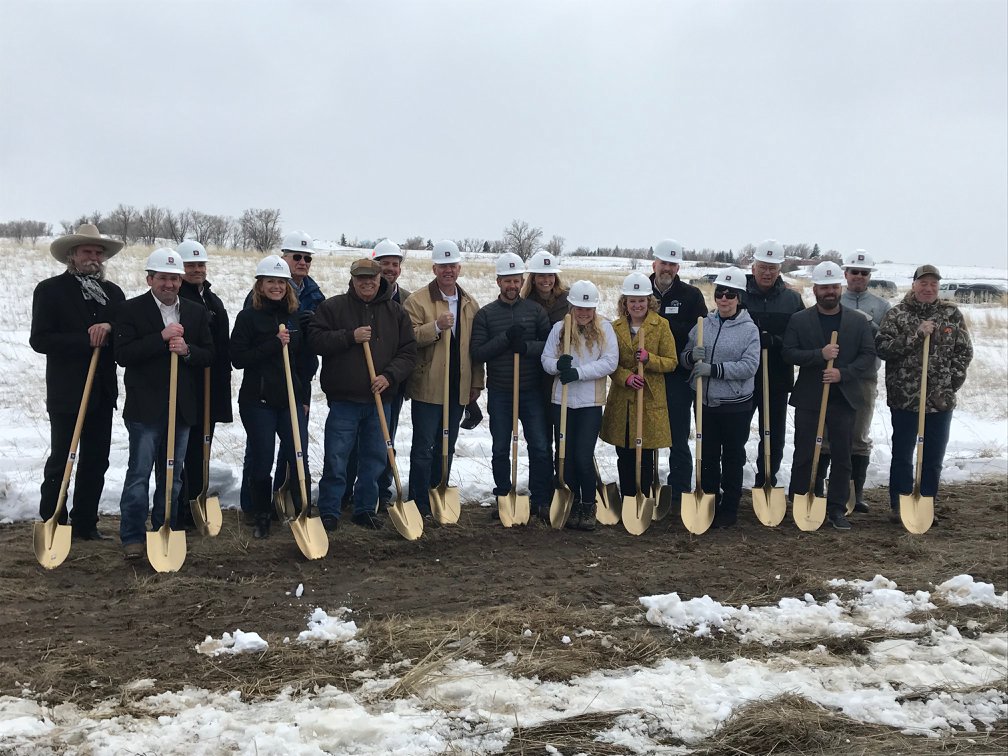 LITTLE FALLS, MN – Golden Shovel Agency client The New Growth Alliance economic development organization was recognized for its role in attracting Weatherby to Sheridan, WY. The company relocated from California and resettled in Wyoming for its pro-business environment.
On December 9, 2019, Robert Briggs from The New Growth Alliance received the Mid-America Economic Impact Deal of the Year Small Community Award at the annual Mid-America Competitiveness Conference and Site Selector Forum for its efforts to attract the gun manufacturer.
The gun manufacturer announced its plans to relocate in January 2018 and the doors were officially opened at the Sheridan facility on June 13, 2019. The 74-year old business created 50 new jobs for the area.
Golden Shovel Agency CEO, Aaron Brossoit applauded the efforts of The New Growth Alliance and the successful relocation of the gun manufacturer.
"In 2016, we partnered with The New Growth Alliance with a goal of building and enhancing the vitality of the Northeast Wyoming region," said Brossoit. "Every economic developer knows that successful business relocation deals are a team effort. We are proud to have been part of that team."
Weatherby CEO, Adam Weatherby, attributed the tax climate and Wyoming culture as contributing reasons for the move from California.
"And we knew that Sheridan with the Bighorn Mountains, the kind of vibrant downtown, Main Street, kind of that new-West that they call, it would really be a place where people would want to move, move their families," said Weatherby.
Robert Briggs, Planning Director for the Northern Wyoming Community College District in Sheridan, Wyoming and managing partner for The New Growth Alliance is proud of this economic development success for Sheridan.
"Attracting Weatherby to Sheridan was a big win for Sheridan," noted Briggs. "This award is a recognition of what can be accomplished when individuals share the same goal of growing communities and regions."