Client Spotlight - Rajiv Somepalli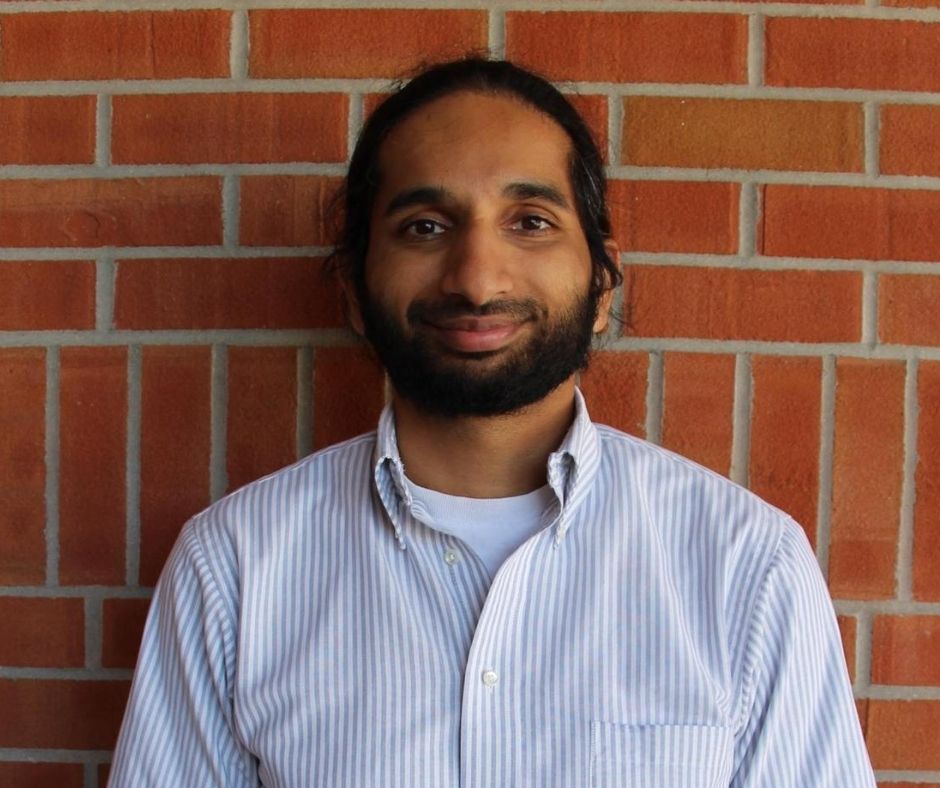 27 Aug 2020
Blog, News, Client Spotlight
Rajiv Somepalli is currently the Communications Coordinator in Marketing for Yankton Area Progressive Growth (YAPG) and has been in his role for about a year. He grew up in Yankton, SD, and lived there until graduating high school in 2004. He then moved away for approximately ten years, spending most of that time in St. Louis, MO for college and graduate school. After school, he moved back to his hometown of Yankton to spend time with his parents and began his job search. Rajiv wasn't necessarily looking for jobs in Yankton as there weren't very many marketing or advertising opportunities which he had his degree in, however, he was pleasantly surprised when he found the listing from YAPG. While it was started off quite random that he ended up working in economic development, it was clearly meant to be.
"It's so nice to be able to promote the community in which I grew up and, in a way, feels like I'm finally getting the chance to give back to the place that has given me so much," said Rajiv. In addition, he also enjoys the variety that comes with the position, whether it be posting on social media, creating ads, submitting information for RFI requests, or any other unique task. As all economic developers know, you'll never be bored at your job! "Another perk of working with YAPG is the camaraderie among the team. We are a small-knit group and I enjoy spending time and collaborating with my co-workers," said Rajiv, who is so grateful to be a part of such a positive workplace atmosphere.
Of course, as you all know, economic development comes with its challenges. Rajiv notes that there's a lot to learn in a position like this and it's difficult to keep track of everything at first. "This has been a very humbling experience at times, but one which has already helped me grow tremendously in a personal and professional sense," he says. While a learning curve is a challenge with any new adventure, the process can also be very rewarding. Rajiv jokes, "I've probably learned more about Yankton in the last year working for YAPG than in my entire childhood living here!"
There are so many people who are a part of the Yankton community that continuously strive to make it a better place to live for current residents and future generations. The amount of time and money that goes into improving the community from both individuals and organizations that truly care about Yankton is heartening to see for Rajiv, now that he is viewing it from a different perspective.
Rajiv's greatest goal moving forward is to help the community be a more inclusive place for all races, cultures, and beliefs. Welcoming and embracing diversity leads to an open-minded atmosphere that every community should strive for because everyone is able to freely learn from each other's different customs and perspectives. Rajiv states, "I'd like people to be able view Yankton as a community where everyone is welcome and all feel that their contributions are noticed and voices heard."
At Golden Shovel Agency, we know that you want to be a respected leader of a growing community. Our goal is to help you get there. We understand how frustrating it can be to not get noticed or falling behind the competition. That's why we focus on organizations like yours. Economic development is what we live and breathe. We currently support over 230 ORGANIZATIONS across the U.S. and Canada. In an effort to recognize some of the greatest economic developers we work with, we share these client spotlights to inspire you and give you insights on the successes and challenges that they face.
Know someone who is doing awesome economic development work? Let us know by emailing AANDERSON@GOLDENSHOVLEAGENCY.COM. We'd really love to hear from you!
Also, while you're here, don't forget to SUBSCRIBE TO OUR NEWSLETTER where you will get all the latest economic development trends right to your inbox. Don't worry - we don't spam our subscribers. You can expect a bi-weekly email with tips to get you further professionally, client spotlights, and examples of successful economic development organizations that you can copy.