Join Us
Join our Team and work with communities looking to be heard. We are a group of skilled professionals working in Economic Development helping communities grow and thrive. For a list of open positions and to apply scroll down. Don't see anything? Send us your resume and email and if we have a fit we'll reach out.
---
Current open positions: 
Gatekeeper Client Manager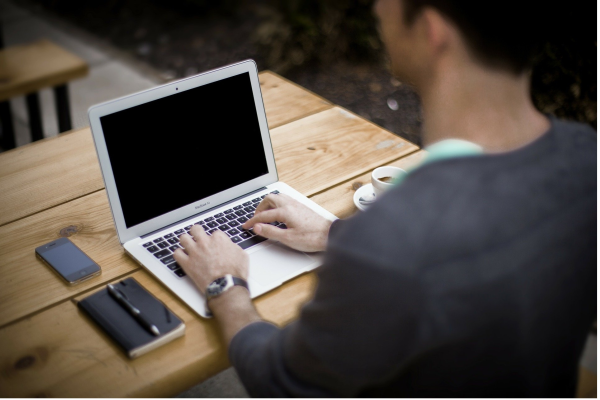 The GateKeeper Client Manager will be responsible for providing excellent customer service to assigned clients and will be their first line of contact. The GateKeeper Client Manager will be able to understand out client's strategic goals and objectives. They become a trusted part of our client's team and can pull in additional resources when necessary. They will work with our clients to identify the right talent to make design changes, create custom content, or run an outbound marketing campaign. In doing this, the GateKeeper Client Manager will be able to understand the strengths of each Golden Shovel team member and ensures that the right talent is matched with the client's immediate and long-term needs. A GateKeeper Client Manager will pull it all together, serving as a client's personal account and project manager to ensure that communication and marketing needs are met on a monthly basis.
The ideal candidate for this role will be able to demonstrate excellent customer service, eagerness to learn, flexibility, and be detail-oriented.
Responsibilities:
General
Respond to all client requests within 48 hours.

Assist with website changes and/or submit requested changes through the Zoho ticket portal.

Training on new Economic Gateway Content Management System functionality, as needed.

Coordinate and/or assist with client projects, as needed.

Attend weekly team meetings and other meetings, as needed.

Meet regularly with assigned clients:
Monthly
Review any outstanding requests and give updates/expected ETA.

Accept any new requests and answer questions.

Provide 'found' news items (15-20 articles/mtg).

Provide a content update if the content writer is not on the call.

Brainstorm and recommend content ideas.

Review site updates.

Review upcoming GSA webinars, podcasts and other educational materials.

Review any industry trends or relevant information from internal team meetings.
Quarterly
Review Quarterly Report.

Review analytics.
Annually
Review SEO.

Review Site Audit Report.
New Client or New Client Director and Main Contact:
Review GateKeeper Service and meeting process.

Create initial content document outline.

Obtain access to social accounts.

Request connection of social accounts to SocialPilot.

Set/review Social Media posting protocol.

Update contact info in Zoho.
Qualifications:
Project Management Experience in a Relevant Field (two years)

Two Years of Customer Service Experience

Bachelor's Degree in Marketing Communication or Economic Development (preferred)

Communication Skills

Attention to Detail

Organization Skills

Project Management Skills

Knowledge of Google Docs (preferred)

Knowledge of Zoom or Other Virtual Meeting Tools
Bonus Skills or Experience (not required):
Experience in Adobe Creative Suite and/or Canva.

Experience working in website content management systems (WordPress, Drupdal, Wix, etc.).

Managing or creating social media campaigns.

Managing or creating Google Adword campaigns.

Schedule monthly calls with clients to review their Golden Shovel services
Solicit feedback on the quality of service being offered
Introduce Golden Shovel features and services as requested by the client to solve their issues
A successful contractor will learn and understand the economic development marketing services offered by Golden Shovel and be able to articulate the appropriate services to the Golden Shovel Clients.
If you are interested in applying, please submit your resume as a PDF to Amelia McGrady, HR Specialist  amcgrady@goldenshovelagency.com.
Sales ASSOCIATE
Golden Shovel Agency is the national leader in digital communications for economic development organizations. Our cutting-edge technology and marketing strategies help economic developers promote their community and gain the attention of businesses, site selectors and emerging workers. Our team is passionate about the success of our clients.
The Sales Associate will be responsible for making calls to prospective clients and setting up appointments/meetings for our sales team. This person will be responsible for logging weekly activity (calls, meetings, proposals, leads, etc.) into a database. The ideal candidate will be someone who has a positive attitude, is a self-starter, and detail oriented.
Come work for a great all remote team!
Responsibilities:
Making calls from a combination of warm and cold leads

Setting meetings and appointments for our sales team

Attend all meetings with prospects

Understanding the customer's needs and offering Golden Shovel solutions.

Adjusts content of sales by studying client needs and providing a custom solution.

Keeps management informed and can accurately assess where sales prospects are in the sales pipeline.

Monitors competition by gathering marketplace information and comparing industry solutions.

Maintain professional and technical knowledge by attending webinars and learning Golden Shovel's solutions.

Contribute to team effort by accomplishing sales goals and communicating with the team.

Qualifications/Skills:
Customer Service
Ability to offer solutions to prospects and provide value conversations.
Prospecting skills
Negotiation skills
Cold Calling
Go-getter attitude
This is a contracted work position. This position has a monthly contracted amount and commission for sales.
If you are interested in applying, please submit your resume as a PDF to Amelia McGrady, HR Specialist  amcgrady@goldenshovelagency.com.
---
Website Designer
Golden Shovel Agency is looking for a Website Designer to bring a fresh and different design aesthetic to our team. The ideal candidate is someone who is specifically a web designer and is well-versed on the requirements and abilities of design within the web environment. They need to be able to work independently and meet their deadlines. We are looking for someone who is able to produce a polished, professional tone in their designs, and be able to design to accommodate a lot of content.
Responsibilities
Conceptualize and create intuitive, engaging, and brand-consistent web experiences
Produce a polished, professional tone in their designs
Be able to design to accommodate a lot of content
Be able to create a homepage and subpage design
Qualifications
Bachelor's degree or equivalent experience in web design
Bring a new and creative look to the job
Adobe Photoshop, Adobe Illustrator
Ability to work with Bootstrap 4 responsive framework
Preference is given to designers with 2+ years of experience
To Apply
To be considered for this role, please submit a portfolio of previous website design work. Interested applicants should send a PDF resume and their portfolio to amcgrady@goldenshovelagency.com
---
Website Populator/Tech Position
Golden Shovel Agency is seeking a patient and self-motivated individual to populate, generate, and format website content (primarily text copy and graphics) through a CMS. The successful candidate will be someone with a passion for the web industry and who constantly seeks to expand their skill set, knowledge, and experience.
Requirements:
Working knowledge of HTML5/CSS, JavaScript, PHP, and other relevant web design coding languages
Familiarity with website Content Management Systems (CMS)
Ability and willingness to learn a new CMS
Familiarity with (and own copy of) Adobe PhotoShop
Ability to produce conversational-level English copy
Preference will be given to candidates with website population experience, design background, and practical knowledge of SEO and social media marketing. Familiarity with (and a copy of) Adobe Illustrator also a plus.
Primary Responsibilities:
Website Data Entry/Population
Content Formatting/Layout
Content Research/Collection
Website Graphics Generation
SEO-related Population
Create and test applications for websites
Collaboration
Present design specs
Work with graphics and other designers
Troubleshoot website problems
Maintain and update websites
The Content Specialist will work entirely over the internet and must provide their own work space, equipment, software, and internet connection. Work schedule is somewhat flexible but will require partial availability during standard business hours in the continental U.S. for meeting/collaborating with other team members.
Interested candidates should email amcgrady@goldenshovelagency.com and provide their resume and portfolio/examples of population work they have completed.
---
Website Content Writer
The Content Division of Golden Shovel Agency is recruiting for a Website Content Writer on a contract basis. The Writer will be responsible for working directly with the Director of Content and Marketing team to complete priority web content for Golden Shovel clients. 
One of the most important aspects of this job is the ability to be creative! As a website content writer, you are given information on the client, along with their key priorities. It is then up to you to create the content from scratch. The words you write will help to shape people's perceptions of communities, organizations and initiatives. That's powerful and so we need a writer who trusts their own voice, their ability to paint a picture, to tell a story and communicate in a persuasive manner. 
Website Content Writer Responsibilities
Plan, research, write and edit website content
Coordinate and meet with designated content authors/managers across the organization to assist departments in creating and maintaining site content 
Develop/write content that demonstrates a strong understanding of the client's brand, target audiences, and their message and communication standards 
Develop content for websites working from a sitemap
Research communities, programs and initiatives. You must enjoy learning to work here!
Website Content Writer Requirements
Bachelor's degree in a related field required. 
1-3 years of experience developing content for websites 
Strong editing and proofreading skills required
To Apply
Interested applicants should send a resume and links to websites they have written content for to Amelia McGrady, HR Specialist at amcgrady@goldenshovelagency.com
---
About Golden Shovel
Golden Shovel Agency is a full-service communications firm, working exclusively with economic developers, chambers, city, county, and state governments. We bring creative energy to the work of economic development. Whether the goal is to attract and support great businesses or great talent, we are specialists in your world: We've helped hundreds of communities across the globe to shape and tell their stories in order to strengthen the vitality of their regional economies.
We are knowledgeable experts and communications specialists. Our team understands the economic development world and we use this expertise to support our client's daily activities, whether they are engaging the press, attracting investment and workforce, or communicating with stakeholders and board members. Our focus is on our client's success and our clients are winning.