The New Momentum West Website has been launched!
Monday, March 16, 2015
Once again, Golden Shovel has exciting news to share!
We are proud to announce that we recently launched a new website for Momentum West, a regional economic development group based in West Wisconsin.
The website is designed to be a primary channel of communication for the ten county members that are represented by Momentum West and also to support economic growth and prosperity through collaborative partnerships, regional marketing strategies and key economic development assets. The new website is easy to navigate while at the same time organizes information, programs and data for each of the group members. The Business Center, Worforce Development and Our Region sections are all great examples of the valuable resources and information that are available on the website.
We wanted to share the good news and invite you to visit the website and see what they have to offer!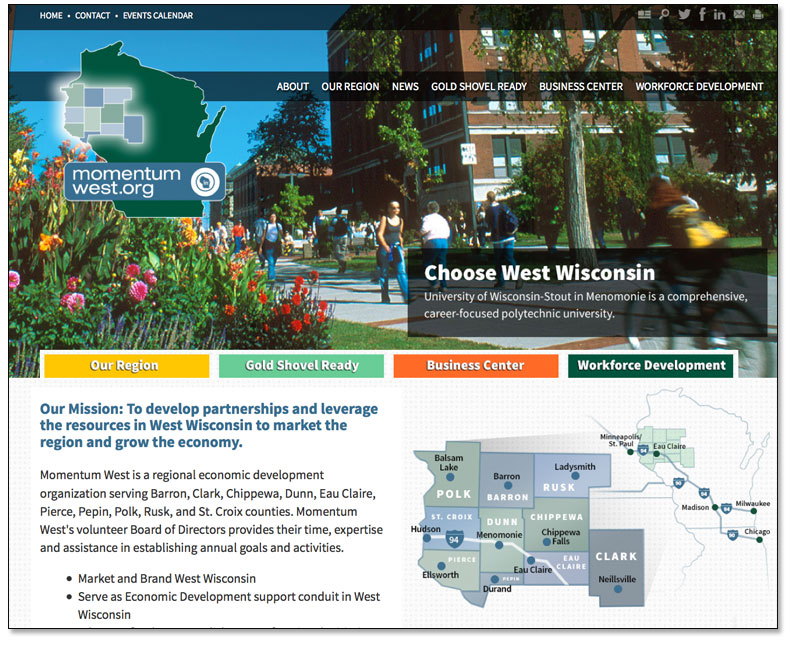 Category: Economic Development News